How to Hire a Ghostwriter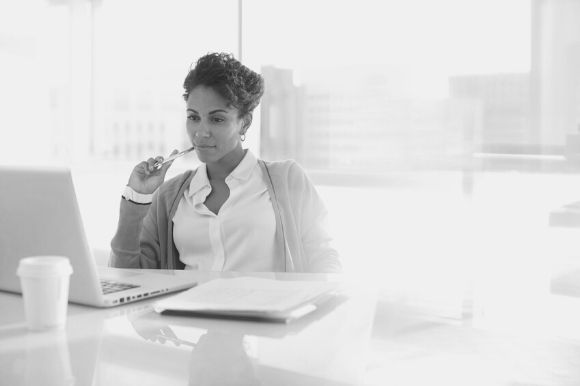 If you have something to say, but don't have the time or skill set to say it as well as you'd like, it's time to go ghost hunting. In other words, you need to figure out how to hire a ghostwriter. So, where do you look for these articulate phantoms? The form and scope of your project will guide your search.
Whether you need help expressing your ideas on a nonfiction topic, bringing your adventures to life in a memoir, or someone to author white papers and speeches on behalf of top executives in your company, it's time to find the right professional for your needs.
Whatever the specifics are for your project, the following five steps will help you get up to speed on how to hire a ghostwriter:
Understand the specific needs of your project
Target top candidates with a compelling job description
Evaluate the writing samples of your applicants
Narrow down your candidate pool during the interview process
Make an offer to your top pick and close out the process
1. Define Your Project So You Know What to Look For
As you develop a strategy for how to hire a ghostwriter, your first step will be to clearly define your project. What do you want the finished project to look like? How long will the finished product be? On what platform will it appear? Who is your target reader? Answering these questions will help determine what type of ghostwriter you'll be looking for.
Typically, the credited author provides the research. For other projects, the ghostwriter takes on some of the research as well. A ghostwriter who is completing projects and writing speeches on behalf of a C-suite executive or other public figures will likely undertake most of the research. All these factors will help determine cost.
2. Write a Job Description That Attracts Top Ghostwriters
Use the questions you answered in step one to craft a job description. Begin with a description of the workplace and why it's a great place to work. If you need a ghostwriter for your project, share a bit about yourself. If you need ghostwriting help for corporate communications, describe the company culture and perhaps a little bit about the executives.
Then, list the skills and qualifications you are looking for such as adaptability, problem-solving,  listening, and writing skills. Do you want someone with an MFA in writing, journalism experience, creative chops, or who has written for thought leaders? Outline these qualifications in the form of a bulleted list.
Be upfront about the salary range or fee you're planning to offer. To assure you are offering the going rate, you can use a salary tool that allows you to input your job title and location. For reference, the Association of Ghostwriters lists current going rates for various types of projects. End your description with a call to action, urging interested writers to apply.
3. Assess Writing Samples and Portfolios
If you're looking for someone to help bring your idea for a book, script, or similarly ambitious project to life, you'll want to look for evidence that the candidate has completed book-length projects. Check to see if they have written books under their name or if they served as a staff editor for a publishing house or literary agency. If they tell you about books they have ghostwritten in the past, look for a mention of them in the book's acknowledgments.
If you need someone to write speeches and articles for a C-suite executive, then you'll want to look for experience in corporate communications or a similar role on a political campaign or at a nonprofit organization. Their portfolio should include white papers, speeches, or similar texts. Check to make sure they have an adaptable writing style with a noticeable change in voice and tone from one client to the next.
4. Ask Revealing Questions to Narrow Down the Field
Once you've spotted a handful of writers whose work you like and who you think can manage the project, it's time to start interviewing. This is perhaps the most important part of learning how to hire a ghostwriter because you are likely to have very close interaction with the writer. If you're hiring a ghostwriter to work with top executives in your organization, you'll want to make sure their demeanor and work style will be a welcome addition and not a disruptive subtraction.
Questions will vary by project type, but here are some examples:
How much do you know about the particular subject matter?
Are you working on other projects?
What is your writing process like?
How do you collaborate when you do ghostwriting projects?
How did you get started as a ghostwriter?
The best ghostwriters will ask you lots of questions, too. Next to writing ability, curiosity is the number-one job requirement you should be looking for as you determine how to hire a ghostwriter.
5. Determine the Right Fit and Seal the Deal
Once you've selected your favorite candidate, you may want to ask them to write a short test piece in your voice or your boss's voice. Consider paying them for the trial writing sample at an agreed-upon hourly rate or project fee. If you're unhappy with the sample, then you likely wouldn't be happy with their work on a longer project. If the ghostwriting test goes well—congratulations! Your next step is to send a job offer and employment contract!
Now that You Know How to Hire a Ghostwriter, Conjure the Perfect Applicant with a Free Job Post
Ready to go ghost hunting? No need to hold a séance. Get started with a free job listing on Monster.