Social Media Manager Interview Questions to Ask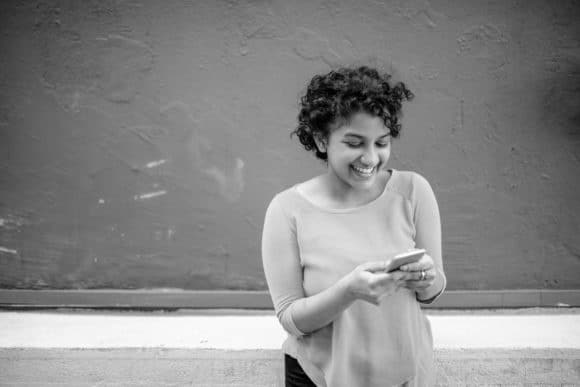 Growing an audience of current and potential customers on social media may still feel like the Wild West for small businesses. And, like many business owners who grew tired of going it alone trying to find their fortune in the internet gold rush, you've decided to lay down your shovel long enough to hire a social media manager.
But how do you find the best candidates to interview, and what are the right social media manager interview questions to ask to ensure the best fit for your business?
If you've used a clear, detailed job description, the pool of social media manager candidates includes people who understand that the role is about more than taking cool photos, writing witty captions, and sharing funny memes. That's why the questions you use during the interview should focus on discovering how candidates understand social media as a tool for growing your business.
Beyond the technical requirements of the job, understanding personality traits and preferred work styles is also a key component to finding the right fit for your team. The questions below will help you gather the information you need to make a solid hiring decision for this important role in your business.
Social Media Manager Interview Questions That Reveal Background and Skills
Because it's a role in an ever-changing field, the social media manager candidates you interview will likely have more experience in other roles. You'll want to take a more holistic view of candidates' background and experience, specifically other transferable skills from areas like general digital marketing, project management, and content planning and production.
One of the most important transferable skills that a social media manager should have is the ability to communicate clearly and concisely. This person must be able to use words, images, and multimedia to convey your brand voice and personality across various social platforms. Get a more well-rounded view of their background by posing questions like:
How did you get started as a social media manager?
What other positions have you had that prepared you for social media management?
Name three or four skills you believe make you a great social media manager.
How do you define brand voice?
Give examples of two or three brands with a strong, consistent brand voice on social media.
What is your process for managing social media projects and campaigns?
Interview Questions About Social Media Experience
Strategic thinking and tactical know-how are the winning combination for a social media manager. As you evaluate potential candidates, be sure to use social media manager interview questions that assess how they approach using various platforms as part of an overall marketing strategy. Hypothetical scenarios based on your company's real-life needs are a great way to get an idea of their experience and grasp of marketing principles. Consider asking questions like:
What social media platforms do you have the most experience with?
What social media metrics do you think are most important to track social media ROI?
Describe your most successful social media campaign or project.
Describe your least successful social media project and what you'd do differently.
Based on what you know about our company, what do you think should be the social media platform we focus on?
What's your philosophy about how often a company should post?
In your past roles, how did you keep up with competitors' social media activity?
How would you handle negative comments on our social media posts?
Social Media Manager Interview Questions to Assess Personality and Work-Style Preferences
For many social media managers, being a marketer's jack-of-all-trades comes with the territory. They've likely had previous roles that required social media skills not directly associated with managing accounts (like editing images and video, writing copy for captions, and pulling analytics reports to evaluate social media performance). If you're looking for a social media manager to fill a similar "generalist" role in your company, be sure to ask questions that help you gauge their soft skills, work style, and ability to switch hats quickly and often. Such questions may include:
What photo editing software or apps do you use?
What tools have you used for scheduling posts?
Do you have experience writing both long and short-form posts?
Are you used to managing freelancers or other contractors for producing content?
Have you managed a social media account during a company crisis? If so, describe your process.
How do you work with other team members to produce social media content?
How do you keep track of your social media budget?
Take Your Social Media Presence to the Next Level
Staking your claim in the Wild West of social media can be exciting and a bit scary at times. But asking the right social media manager interview questions can save you time and prevent you from walking away with fool's gold. When you've finalized the job description and are ready to hire the perfect social media manager for your business, find great candidates by posting your job listing for free on Monster.