Interviewer: Be Prepared to Answer the Candidate's Questions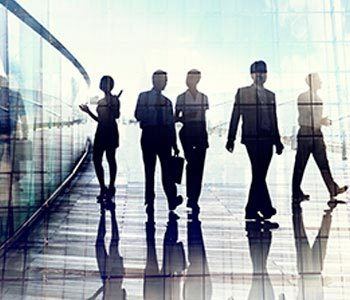 The interview process can be a landmine of surprises. Many candidates ask questions as an interview progresses — and you may or may not encourage such deviations from your formal or informal "script" — but it's always a good idea to give all candidates the time to do so.
When learning how to interview, I strongly urge you to prepare for the detailed interview questions some candidates will be ready to hurl at you. You may need to research your own company a bit (and think long and hard about the job description) to prepare for the most inquisitive candidates!
The following is my own list of questions a candidate should have tried getting the answers to before the interview. Notice that I said "tried." Not all such information will be easily obtainable, especially if you're a small, privately held company.
So, as part of your interview preparation, presume that a good candidate will be asking you some of these questions:
Questions About Your Company
What are the company's leading products or services? What products or services is it planning to introduce in the near future?
What are the company's key markets and are those markets growing?
Will the company be entering any new markets in the next couple of years? Which ones and via what kind of distribution channel(s)?
What growth rate are you currently anticipating? Will this be accomplished internally or through acquisitions?
Who owns the company?
Please tell me about your own tenure with the company.
How many employees work for the organization? In how many offices? In this office?
Is the company planning to grow through acquisitions?
What has been the company's layoff history in the last five years? Do you anticipate any cutbacks in the near future and, if you do, how will they impact my department or position?
What major problems or challenges has the company recently faced? How were they addressed? What results do you expect?
What is the company's share of each of its markets?
Which other companies serving those markets pose a serious threat?
Please tell me more about your training programs. Do you offer reimbursement for job-related education? Time off?
What is your hiring philosophy?
What are the company's plans and prospects for growth and expansion?
What are the company's goals in the next few years?
What do you like best about this company? Why?
What is the company's ranking within the industry? Does this represent a change from where it was a year or a few years ago?
Questions About the Department or Division
Explain the organizational structure of the department and its primary functions and responsibilities.
To whom will I be reporting? To whom does he or she report?
With which other departments does this department work most closely?
How many people work exclusively in this department?
What problems is this department facing? What are its current goals and objectives?
Questions About the Job
What kind of training should I expect and for how long?
How many people will be reporting to me?
Is relocation an option, a possibility, or a requirement?
How did this job become available? Was the previous person promoted? What is their new title? Was the previous person fired? Why?
Would I be able to speak with the person who held this job previously?
Is a written job description available?
Could you describe a typical day in this position?
How long has this position been available?
How many other candidates have you interviewed? How many more candidates will you be interviewing before you make a decision?
Is there no one from within the organization who is qualified for this position?
Before you're able to reach a hiring decision, how many more interviews should I expect to go through and with whom?
Where will I be working? May I see my office/cubicle/closet/floormat?
How advanced/current is the hardware and software I will be expected to use?
How much day-to-day autonomy will I have?
Does this job usually lead to other positions in the company? Which ones?
Please tell me a little bit about the people with whom I'll be working most closely.
Not Sure How to Handle a Candidate's Questions? Turn to Monster for Help
As you prepare for your interviews, you probably spend your time thinking about the questions you'll ask, not necessarily the ones you'll answer. The fact is that interviewing is a skill that you need keep fresh, especially because it has a direct effect on your workforce. But you don't have to look far for help. Monster has a unique vantage point from both sides of the interview table and we have insights to share. Stay connected with us to learn out how you can get free hiring resources to gain a competitive advantage in the job market.
Reprinted, with permission of the publisher, from Ask the Right Questions, Hire the Best People, Third Edition © 2010 Ron Fry. Published by Career Press, Pompton Plains, NJ. 800-227-3371. All rights reserved.