The Best Types of Interview Questions to Ask Job Candidates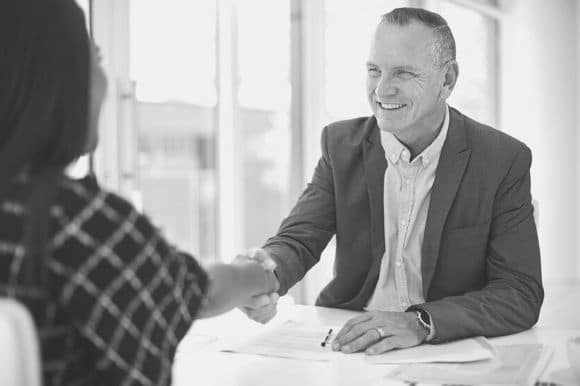 Candidate interviews are an important tool for hiring employees who are best suited for your needs and organization. There are different types of interview questions that can help you create an open dialogue and discover which candidates have the necessary skills and experience for your open position.
Here, we'll share which questions to ask and why they're useful. We'll also include examples so you can be sure you can get the most out of your candidate interviews and make hiring decisions confidently.
Opening Interview Questions
Take the time to ask a few opening interview questions that will help your candidates ease into the more in-depth ones. A more relaxed candidate will feel better about opening up and is more likely to provide genuine answers. Here are a few examples:
How did you find out about this position?
What made you choose this line of work?
What led you to apply for this job?
What excites you about working for this company?
What motivates or drives you?
Be sure to ask legal interview questions, and avoid questions that are too personal, such as their age, whether they have children, or when they plan to retire. The goal with your opening questions should be to set a friendly tone and kick off the interview as a conversation rather than an interrogation. Candidates will appreciate the time to loosen up.
Skills-Based Questions
When the easy interview questions are out of the way, it's time to dive into the questions that show the candidate can do the specifics of the job. Choose questions that expose both the candidate's hard or technical skills (computer or writing skills, etc.) and soft skills (management, leadership, creativity skills, etc.), such as:
How would you describe your [specific] skills?
Which skills have you mastered, and which would you like to develop?
Tell me about a time when a miscommunication challenged your team. How did you respond?
Describe a time when you had to make a difficult decision? How did you handle it?
How would you characterize your leadership style?
These are just a few examples to get you thinking. The skills-based questions you ask should be specific to the role.
Behavioral Questions
These types of interview questions shed light on how the candidate has reacted to specific scenarios in the past. This way, you can get an idea of how they might react in a similar situation. Top behavioral interview questions include:
Describe a time when working with a client was difficult. How did you handle the situation?
When is a time when your project didn't go as planned? What did you do?
Have you ever disagreed with a manager? Why did you disagree and how did you respond?
How did you motivate your team when they felt odds were against them?
Describe a time when your workload grew unexpectedly. How did you manage it?
Situational Questions
While behavioral types of interview questions focus on past scenarios, situational questions ask candidates to describe what they would do in a hypothetical scenario they will likely experience in the future. These questions are a great way to test the candidate's creativity and critical thinking skills. Here are some examples:
How would you respond if you had to take on a new responsibility you weren't trained for?
If you had to make a difficult decision without enough information, what would you do?
If you had people on your team who didn't get along, how would you handle it?
What would you do if you felt leadership wasn't making the right decision?
Work Culture Questions
A healthy work culture is important for the success of your business. When employees are happy with the work culture, it helps them remain engaged and reduces employee turnover. To make sure employees are a good culture fit from the start, ask questions like:
How would you describe your ideal work environment?
If you could hand pick a supervisor in your previous role, who would you choose and why?
What did you like most about working for your previous employer? What did you like least?
If you were able to achieve a healthy work-life balance, what would that look like to you?
Which of our company values do you relate to most and why?
Closing Interview Questions
Don't end candidate interviews without asking questions that give candidates a chance to say what's on their mind and bring the conversation to a close. Ask these questions to be sure candidates understand next steps and leave the interview on a positive note:
Do you have any questions for me about the position?
Is there anything we haven't covered that you'd like to mention?
Do you have any questions about next steps in the hiring process?
Use These Types of Interview Questions to Find Your Next Great Hire
Now that you know which questions to ask candidates during their interview, you're well on your way toward finding your next great hire. Sign up for your free trial with Monster and reach millions of qualified candidates with your job post.