Delivery Driver Interview Questions to Ask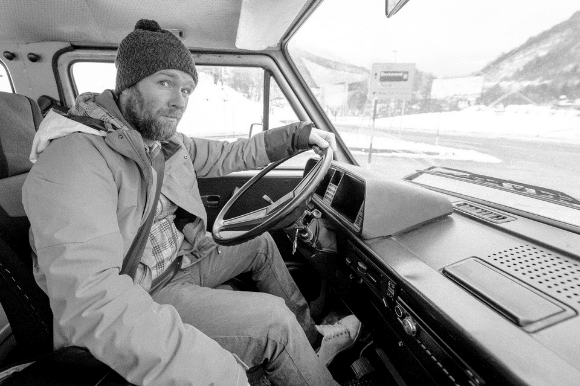 You need to hire someone you can trust to make sure your product gets to your customers intact and on time. But there's much more to being a quality delivery driver than having a clean driving record. In addition to making deliveries on time, a top-tier delivery driver must also work well with coworkers and customers, and be able to problem-solve everything from a traffic jam to locating a missing package.
Finding the right fit starts with a clear job description outlining the job responsibilities and requisite skills. Be sure to include details like the weight they'll need to lift, necessary certifications like a Department of Transportation Physical and Commercial Driver's License, the vehicle and equipment they'll need to use, the time commitment, the location and how far they'll need to travel, and whether they'll need to use their car or truck.
After sifting through resumes and making screening calls, it's time to have longer interviews with candidates. You want to ask insightful delivery driver interview questions to better understand a candidate's previous work experience, skills, and professional values so you find someone that you can trust to get your product where it needs to go.
Learn About a Prospective Driver's Work Experience
Get more in-depth information than what's on the driver's resume and cover letter by discussing their previous jobs. Focus more on their tasks and responsibilities than their title, keeping in mind that plenty of job seekers without delivery experience may be ideal candidates.
For instance, other job experiences with transferrable skills may include being a bus driver, a taxi or ride-share driver, a warehouse assistant, a forklift operator, a shipping and receiving clerk, or a stocker.
Questions that reveal a candidate's experience may include the following:
Please tell me about your previous work experience.
What were your main responsibilities?
What have you delivered?
What types of routes are you used to driving?
Evaluate Their Hard Skills, Behind the Wheel and Beyond
Certain technical skills, or hard skills, necessary for delivery drivers include driving safely (which should be reflected in their driving record), operating equipment, tracking shipping and deliveries, performing safety inspections, planning routes, and loading and unloading inventory. Even though you've included it in the job description, use this time to double-check that the candidate has all the necessary licenses and qualifications.
Ask the prospective delivery driver interview questions related to the skills and techniques they'll need to get the job done, such as:
How do you ensure deliveries are done on time and correctly? Please walk me through your process from pickup to delivery.
What driver's licenses do you have, and do you have a clean driving record?
Are you comfortable using delivery management software to accept jobs, track job status, send alerts to customers, and set or stick to routes?
What are some skills you've developed in the past that can help you succeed as a delivery driver?
Make Sure They Have Those Valuable Intangible Skills
A delivery driver also needs strong interpersonal skills, or soft skills, to be successful. A star delivery driver has strong communication skills, a great work ethic, the ability to work well independently and as a team, a positive attitude, sharp problem-solving skills, and attention to detail. Your delivery driver is a representative of your company from pickup to drop-off, so it is essential to find someone you trust to make a great impression.
Ask these delivery driver interview questions to see if they'll go the extra mile:
Tell me about a time something went wrong like a delayed pickup, a major traffic jam, a missing package, or an upset customer. How did you handle it?
A customer complains about not receiving a package you know you delivered. How do you resolve this situation?
What would your previous manager say are your main strengths and weaknesses?
Why should we hire you as a delivery driver? What are the qualities that make you stand out?
Ask Questions to Determine if a Candidate Would be a Good Fit
An interview is a two-way street. A delivery driver who enjoys the role, company culture, and benefits is likely to be in it for the long haul.
At this point in the interview, discuss the hourly rate, how far they'll drive, and perks like health insurance, paid time off, a 401(k), and an employee discount. This is also a good time to make sure they are on board with other aspects of the job like gas reimbursement (if they drive their vehicle) and the time commitment.
These questions will help you and the candidate decide whether it's a good match:
What excited you about this delivery driver role?
Now that you know more about the hourly rate, job requirements, perks, and schedule, will this position work for you?
Are you comfortable with the necessary equipment and physical labor?
Post a Job on Monster and Find a Driver Who Truly Delivers
Ready to kick off the hiring process? Take these delivery driver interview questions for a test drive and find the right person to move your precious cargo to your valued customers. You can speed up the process with Monster and find the right candidates quickly with a free job posting today.