Graphic Designer Interview Questions to Ask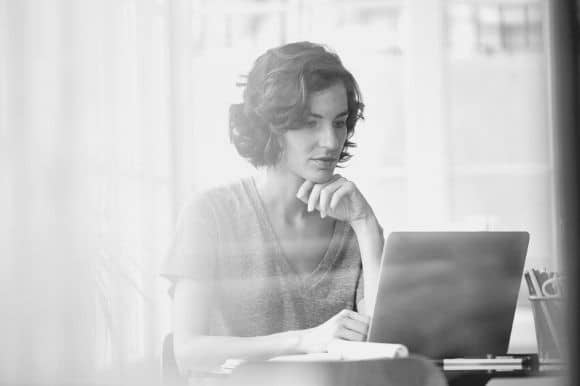 When customers visit your website, it only takes 50 milliseconds for them to form an opinion about the quality of your products and services. This means that hiring a skilled graphic designer who can build an instant visual connection with your audience is important to growing your business and developing your brand.
Still, one of the most difficult aspects of making a quality hire is knowing whether a candidate is the right fit and worth pursuing. Here are the graphic design interview questions that will help you discover the experience, skills, and behavioral information you need to make the best decision possible.
Graphic Design Interview Questions About Experience
When hiring a graphic designer, it's important to be sure they have experience that will help them succeed in the role. Even if you've seen their portfolio and are impressed by the quality of their work, you want to know they can inspire and captivate your customers while also meshing well with your team.
These experience questions will help you decide who has the background you're looking for:
What made you want to pursue graphic design?
How has your prior employment — design or otherwise — prepared you for this role?
Can you describe a recent project you were excited to work on?
What is your experience using common design tools and software?
What experience do you have inspecting other designers' work for quality?
What is your knowledge of the basic design principles?
What experience do you have working with copywriters?
Which design software and tools have you worked with most?
Which design software and tools would you like to learn more about?
What were your main responsibilities in past roles?
Which responsibilities would you have liked to explore more?
Do you prefer to work with a team or as an individual and why?
Interview Questions About Skill
Next, ask questions that identify who is just as skilled at developing engaging page layouts, typography, and interactive designs as they are at sticking to project schedules and communicating with clients about their needs.
To find candidates who have the design and communication skills necessary to grow your business, your interview questions should make sure they can:
Take initiative to learn new design skills, software, and techniques.
Use their creativity, critical thinking, and problem-solving skills to complete a job well done.
Incorporate feedback and recommendations into their work for desired results.
Collaborate with team members and managers as well as work independently.
Follow through on project requirements while meeting deadlines.
These graphic design interview questions will help you discover if the candidate has strong design, communication, time-management, and self-motivation skills, so they can thrive on your team and be great contributors:
Which are the five skills that make a great graphic designer?
How would you describe your design process?
How do you keep up to date on your design skills?
How do you measure the success of your designs?
What emerging design trends do you see being relevant this year?
If you were to revamp our website or company logo, what would you change and why?
Which graphic design skills do you excel at?
Which skills would you like to develop?
How important is communication in design and why?
What media do you enjoy designing for (i.e. magazines, websites, packaging, etc.)?
Why should designers use the golden ratio in their work? How do you use it?
How do you choose which colors to use in your design?
If you were to describe how to properly use lines and shapes in design, what would you say?
What design elements are important for choosing text and images?
What graphic design certifications do you have that would set you apart from other candidates?
How comfortable are you following instructions from a design brief with little direction?
What questions do you ask clients about their project to get a deep understanding of their needs?
Behavioral Interview Questions
Now that you've discovered whether the candidate can handle the technical aspects of the job, you want to ensure that your candidates understand how to interact with clients and team members to create the best work possible. This is where behavioral interview questions come in.
These are the graphic design interview questions that ask candidates to describe how they acted in previous scenarios. They will help you understand how the candidate might react to situations that commonly arise in design work and whether they will fit into your company culture:
Describe a time when project specifications changed last minute. How did you switch gears?
Tell me about a time a client wasn't happy with your design. What happened and how did you address it?
What has been the biggest challenge you faced on a project? How did you overcome it?
Describe what happens when you get creative blocks. What do you do?
What's a time you disagreed with a manager or colleague on the direction of a project? How did you resolve the disagreement?
Has there ever been a time you had to design something using software you never used before? What did you do?
Discover Which Graphic Design Candidate Is Best for Your Team
The right graphic design interview questions will help you find a new hire whom you can depend on to be a strong team player and bring your client's ideas and visions to life. Reach qualified graphic design candidates with a free job posting at Monster and find your next great hire today.