Caregiver Interview Questions You Should Ask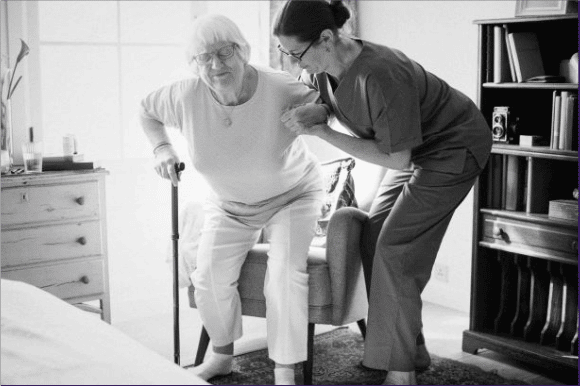 Whether you're hiring a caregiver to work at your facility or looking for someone to take care of a loved one, it's essential to find someone who has the necessary experience and skills for this important but difficult job. A great caregiver confidently handles the day-to-day responsibilities, is accountable and trustworthy, and is able to develop a strong relationship with the people they work with and their loved ones.
The first step is to write a detailed job description that clearly explains the responsibilities and skills they'll need in order to be considered. Be sure to include any requirements, such as Certified Nursing Assistant or Home Health Aid certifications, and any CPR and First Aid training that may be needed.
The next step is to conduct interviews to find out more about the candidate's experience, skills, and what they want from their next role. Ask insightful caregiver interview questions that will give you the assurance you need to make the right hire.
Assessing a Caregiver Candidate's Experience
Ask about the candidate's past roles and responsibilities to see if they have experience with the types of tasks the job may require, such as taking clients to doctor's appointments and errands, reminding them to take their medication, buying groceries and preparing meals, and keeping records.
While experience working with clients who have similar needs is helpful, an experienced caregiver will be able to learn quickly and adapt. These caregiver interview questions will help you to better understand a candidate's background:
Please tell me about your previous roles and responsibilities.
Please walk me through a day in one of your caregiver roles. What did you do throughout a typical day?
What qualities do you think make you a good caregiver? What are your strengths?
Determining Whether They Have the Right Skills to be a Caregiver
There are technical skills that are necessary for caregivers, which often include providing transportation, remembering deadlines for medication, monitoring and reporting symptoms, doing light housekeeping, and helping with Activities of Daily Living.
Additional necessary skills will depend on the client's needs. For example, a caregiver may need to operate a wheelchair and wheelchair-accessible vehicle, know how to use accessibility technology, or understand best practices pertaining to a certain condition.
Do they have the technical know-how to handle this caregiver role? These questions can help you find out:
Are you comfortable working with someone with [cognitive difficulties, eyesight or hearing loss, diabetes, mobility difficulties etc.]?
What tools or techniques do you use to stay organized throughout the day, from remembering doctor's appointments, to keeping track of necessary errands, to reminding your client to take their medicine on time?
Do you keep a health log or daily notes about a client's daily behavior and symptoms? What's your process?
Sizing up a Caregiver's Interpersonal Skills
A great caregiver is responsible, organized, caring, patient, positive, attentive, and can communicate well with the client, family members, and any other caregivers who work with the client. Sure, anyone can say they're a strong communicator, a good problem-solver, and attentive, but are they in practice — particularly during stressful situations?
You can get a sense of their interpersonal or soft skills by asking behavioral interview questions. For instance, you might ask about times they've needed to use a particular soft skill in the past and by asking how they'd handle situations they are likely to face in this caregiver role.
These caregiver interview questions will help you evaluate a candidate's soft skills:
Please tell me about a time you handled a difficult situation with a client. How did you resolve it?
How do you keep family members informed of a client's well-being? How do you decide what to share?
What would you do if you were concerned about your client's health?
Have you experienced a medical emergency with a client and, if so, how did you handle the situation?
Caregiver Interview Questions That Help Determine Personality Fit
A job interview isn't just about learning whether the candidate is a good fit for your needs, it's also an opportunity for the candidate to see if they want the job. This is a good time to make sure the time commitment, job responsibilities, and pay work for them. Ideally, you'll find someone who will work with your family member, facility, or agency long-term, so it's important for the caregiver to know what to expect before they accept.
These questions will help you understand what the candidate wants next and if this position is right for them:
Why did you apply to this caregiver role? What attracted you to the position?
What is your hourly rate and does this hourly rate work for you?
Now that you know more about the client and their specific needs, are you comfortable with the daily responsibilities? Do you have any concerns or questions for me?
Put Your Caregiver Interview Questions to the Test Today
It can take time to find the right caretaker for your client's needs, especially if you don't have access to the right pool of candidates. That's where we can help. When you post a job with Monster, we'll advertise it on our global site, network sites, hundreds of local news sites, and our app to make sure you can connect with qualified candidates. Find out how you can hire the right caregiver by posting a job for free today.