Improving Interview Skills: Learn from the Experts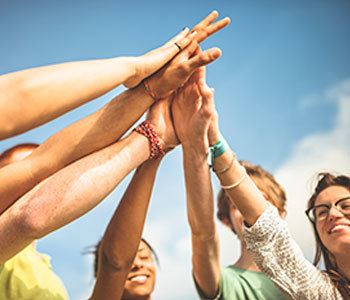 By: Frances Bolles Haynes and Daniel Porot
For well over thirty years, we have been writing books and articles and conducting workshops as advocates for job hunters. So, it was a nice surprise when we were asked by Monster to write an article for employers on how to interview.
What's the key for a great interview? Practice, practice, practice. A job hunter will not be able to excel during an interview if they don't first practice.
Don't think you can wing it either!  It's a plain fact — not just anyone will make a good interviewer. The interview process is really more an art than a science.  It takes time and practice to become good at it. 
So, how can you become the best interviewer possible? It's not a mystery. Just do what good interviewers do. 
A good interviewer:
Knows putting the candidate at ease is more important than trying to trip them up.
Remembers what it felt like when they were in the "hot seat" and will show heart to that person sitting across from them (who is generally nervous and only wants to make a good impression.)
Can elicit important information naturally when interviewing a candidate, being transparent in so far as it is possible.
Familiarizes themselves with what are legal interview questions to ask and what are not. One little slip here can often throw the whole interview in the ditch, especially if the interviewer was only trying to establish rapport and never meant to ask something that could be used to discriminate (like, "Do you have kids?") 
Knows there is more than one way to ask any question and has follow-up questions at the ready when the candidate seems lost or doesn't answer what was asked.
Uses a variety of techniques during the interview (opened ended questions, behavioral questions, silence, etc.). 
Doesn't ask silly and inane questions just to throw a candidate off balance, i.e., "if you were a tree . . . ").  It is not professional or productive.
Takes control of the interview and allows the candidate the time to answer their questions and to really listen to what is said (in other words, is not thinking about what they want for lunch!) 
Uses the candidate's resume as a guide or jumping off point to ask questions, and not as the only source to form questions about a candidate's experience. When an interviewer is so focused on the resume, they often don't really listen to the candidate's answers and miss their chance to ask good follow-up questions. 
Is ready to answer questions asked of them by the astute candidate.
Postpones a decision if they are not 100% confident about their choice. Wisdom will tell them it is better to wait to find the right person than to go with a 2nd best option.  
Treats all candidates with respect and compassion, knowing that in the best of situations only one person will get the job and everyone else will be rejected.  
Strives in each subsequent interview to do one thing better than they did the last time!
Author Bios
Daniel Porot is one of Europe's leading pioneers in career design and job hunting. He co-taught with Richard N. Bolles (author of What Color is Your Parachute?) at Dick's annual summer two-week workshop for over 20 years. Frances Bolles Haynes has worked in the field of career development for more than 25 years. They are co-authors of the book 101 Toughest Interview Questions (Ten Speed Press.)