Flight Attendant Job Description Template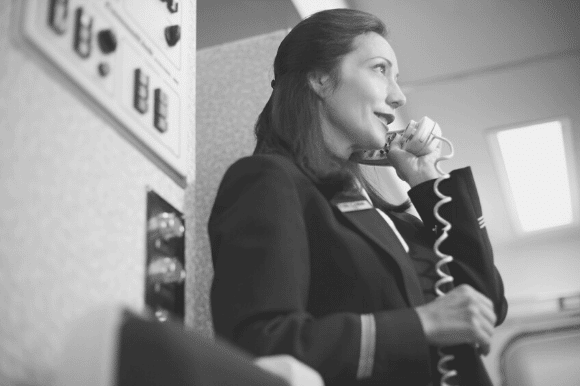 Customer satisfaction is a big part of a flight attendant's job, but it isn't the most important. Maintaining the safety and security of the passengers and the flight deck is a flight attendant's top priority. Airline companies are required by law to employ attendants for this purpose, and attendants must be trained and certified in emergency and first aid procedures.
And, while the Federal Aviation Administration's (FAA) minimum age requirement is 18 years old, many airlines opt to hire older, more experienced flight attendants for this important and potentially high-stress job. In addition, candidates must successfully complete a 10-year background and credit check, FBI fingerprint check, as well as pre-employment and random drug and alcohol testing.
Working as a flight attendant requires a broad range of skills and abilities, ranging from physical stamina to critical thinking and other soft skills that don't necessarily accompany a formal education. Commercial airlines employ the majority of flight attendants, but corporations or companies that charter flights may continue to drive an increased demand for skilled flight attendants.
Use this flight attendant job description framework to craft a customized tool for finding the best candidates for your airline.