Executive Chef Job Description Template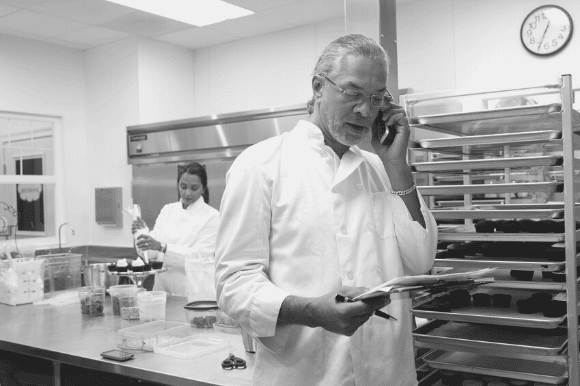 An executive chef has the top job in the kitchen and handles everything from managing staff to designing recipes and menus. When you're hiring an executive chef, it's paramount to find a candidate who has the culinary experience, leadership skills, and business acumen to run an effective kitchen.
Whether you're hiring for a restaurant, hotel, catering company, school, hospital, or another establishment, the hiring process starts with a well-worded job description. There's a high demand for executive chefs, especially those with an impressive resume, so it's beneficial to use your job description to sell them on working for you.
If your executive chef just handed in their two-week's notice, you probably want to hire a qualified candidate quickly. You can edit this executive chef job description sample to fit your hiring needs so that you can kick off your hiring process ASAP. For customization ideas, consider looking at other executive chef job postings on Monster.