The Eight Hallmarks of Great Leadership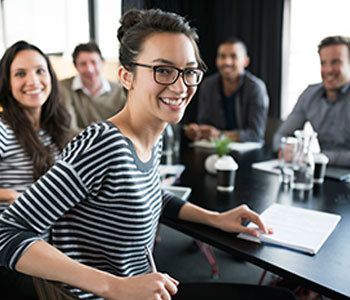 By: Claudio Fernández-Aráoz, author of It's Not the How or the What but the Who: Succeed by Surrounding Yourself with the Best (Harvard Business Review Press, 2014)
Based on decades of executive search and management appraisal work, we at Egon Zehnder believe there are eight leadership competencies that can predict executive success across all roles, sectors, and countries.
While each job and organization is different, requiring different levels of mastery in each, these are skills that all the best people have in some measure:
• Strategic orientation: An ability to engage in broad, complex analytical and conceptual thinking
• Market insight: A strong understanding of the market and how it affects the business
• Results orientation: A commitment to demonstrably improving results
• Customer impact: A passion for serving the customer
• Collaboration and influencing: An ability to work effectively with peers or partners, including those not in the line of command
• Developing organizational capability: A drive to improve the company by attracting and developing top talent
• Team leadership: Success in focusing, aligning, and building effective groups
• Change leadership: An ability to drive change through people, transforming and aligning an organization around a new goal
The importance of these eight competencies was confirmed in a wonderful joint study that cross-referenced our database of more than a hundred thousand appraisals with McKinsey's growth statistics on more than seven hundred companies to create a sample of forty-seven companies with 5,560 ratings of their senior leaders.
The top-level finding was unequivocal: companies with higher levels of growth had executives with higher levels of competence in every single one of the areas we analyzed.
Reprinted by permission of Harvard Business Review Press. Excerpted and Adapted from It's Not the How or the What but the Who: Succeed by Surrounding Yourself with the Best. Copyright 2014 Claudio Fernández-Aráoz. All rights reserved.
Read More from Claudio Fernández-Aráoz: Develop your Team's Emotional Intelligence at Work
Author Bio:
Claudio Fernández-Aráoz is a senior adviser at leading exe3cutive search firm Egon Zehnder and a former member of its global executive committee. He holds an MBA from Stanford and has previously worked for McKinsey & Company. He is a global expert on hiring and promotion decisions and leadership development, and a frequent speaker at major business gatherings. His advice has been sought by the CEOs of several if the world's largest companies and many governments. Fernández-Aráoz is a regular lecturer at Harvard Business School, a frequent contributor to HBR.org, and the author of Great People Decision: Why They Matter So Much, Why They are So Hard, and How You can Master Them (2007).