The Legacy of Steve Jobs: Remembering a Master Innovator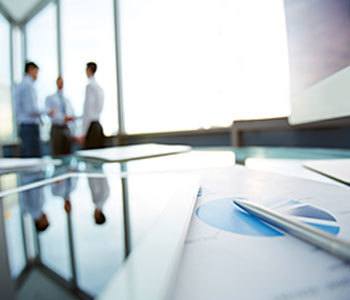 By: Carmine Gallo
The following article is based on Carmine Gallo's book, The Innovation Secrets of Steve Jobs: Insanely Different Principles for Breakthrough Success (McGraw-Hill).
A while back, New York Times columnist Thomas Friedman challenged the US government to create more jobs — Steve Jobs. He suggested that the only way to emerge from the recession is to foster an environment where business innovation is front and center, as Jobs has done so brilliantly as CEO at Apple.
It's one thing to say we should create more "Steve Jobs," but how? What lessons can we learn from the legendary Apple co-founder? Here are five principles that can help you turn ideas into successful products, services, business performance solutions and companies.
Expose Yourself to Diverse Experiences. Steve Jobs once said that creativity is connecting things. The key to "thinking differently" is to perceive things differently; in order to perceive things differently, a leader must be exposed to divergent ideas, places and people. This will force your brain to make connections it otherwise might miss.
Steve Jobs did this his entire life. Jobs dropped out of college so he could "drop in" to those classes that really interested him — such as calligraphy. Those classes would come back to him years later when he designed the Mac, the first personal computer with beautiful fonts. Jobs wanted the Apple II to be the first personal computer that people would use in their homes, so he sought inspiration from the kitchen appliance aisle at Macy's. And when Jobs hired musicians, artists, poets, and historians on the original Macintosh team, he was exposing himself to new experiences and novel ways of looking at a problem.
Put a Dent in the Universe. Innovation requires a team and your leadership skills cannot inspire evangelists unless you offer a compelling company vision. In 1977 a young software programmer, Rob Campbell, was excited about the emerging class of personal computers and began searching for a position at one of the companies at the forefront of the revolution.
Campbell first visited Tandy Computers. "What is your vision for the personal computer?" he asked. "We think it could be the next big thing on everyone's wish list for the holiday season!" Tandy executives exclaimed. Uninspired, Campbell visited Commodore, a company that introduced a personal computer in 1977. Commodore's stock was trading at less than one dollar a share. "What is your vision for the personal computer?" Campbell asked. "We think it could help our stock rise above two dollars a share," Commodore executives said excitedly.
Still uninspired, Campbell then decided to take Steve Jobs up on an invitation to meet for lunch. "What is your vision for the personal computer?" Campbell asked Jobs. Campbell said what happened next still gives him goose bumps. "Steve Jobs was a magical storyteller," Campbell told me. "For the next hour, he talked about how personal computers were going to change the world. You couldn't help but buy in."
Passion is the fuel that gives you energy to pursue your dreams, but vision gives the rocket direction. Articulate a bold vision with communication skills and give your team and colleagues the direction they crave.
Sell Dreams, Not Products. Steve Jobs didn't rely on focus groups but he understood his customers really, really well. Yes, sometimes better than they know themselves!
When Jobs returned to Apple in 1997 after a 12-year absence, Apple faced an uncertain future. Jobs closed his presentation that year at Macworld in Boston with an observation that set the tone for Apple's resurgence: "I think you have to think differently to buy an Apple computer. I think the people who do buy them do think differently. They are the creative spirits in this world. They are people who are not out to get a job done; they are out to change the world. A lot of times people think they're crazy, but in that craziness we see genius."
See genius in your customers and in your employees. Nobody cares about your company or product. They care about themselves, their dreams, and their goals. Help them achieve their aspirations and you'll win them over the Steve Jobs way.
Say No to 1,000 things. Steve Jobs once said the secret to innovation comes from "Saying no to 1,000 things." In other words, Jobs was as proud of what Apple chose not to do as he is about what Apple did. This philosophy helped Apple introduce products that wow consumers because of their elegance and simplicity.
In October 2008, Apple introduced its next-generation MacBook laptop computer. Apple design guru, Jonathan Ive, told the audience that Apple's new "aluminum unibody enclosure" eliminated 60 percent of the computer's major structural parts. Reducing the number of parts naturally made the computer thinner. Contrary to what you'd expect, eliminating parts also made it more rigid and robust — the computer was stronger. According to Ive, "We are absolutely consumed by trying to develop a solution that is very simple, because as physical beings we understand clarity."
Your customers demand simplicity and simplicity requires that you eliminate anything that clutters the user experience — whether it be in product design, Web site navigation, marketing and advertising materials and presentation slides. Say "no" more often than "yes."
Create Insanely Great Experiences. There are no cashiers at an Apple Store. There are specialists, creatives — even geniuses — but no cashiers. Although the Apple Stores have no commissioned sales staff, they generate more revenue per square foot than most other widely-recognized brands. Apple created an innovative retail experience by studying a company known for its customer experience — the Four Seasons Hotels and Resorts. According to Ron Johnson, Apple Senior Vice President of Retail Operations, Apple Stores would attract shoppers not by moving boxes, but by "enriching lives." Apple would offer customers a concierge-like experience, much like a customer would receive in an elegant hotel. Enrich lives and watch your sales soar.
In a documentary on the making of the film, Jaws, Steven Spielberg said that he was forced to improvise when the mechanical shark failed. He asked himself, "What would Hitchcock do?" The answer: Hitchcock would never show the shark. The global economy is in the jaws of the worst recession in decades. How can your company emerge from the recession stronger, more inspired and more innovative than ever? Look at history as a guide and ask yourself, "What would Steve do?"
Author Bio
Carmine Gallo is the communications coach for the world's most admired brands. His book, The Innovation Secrets of Steve Jobs: Insanely Different Principles for Breakthrough Success is published by McGraw-Hill. Visit Carmine at www.carminegallo.com.