How to Make Word of Mouth Recruitment Work for Your Business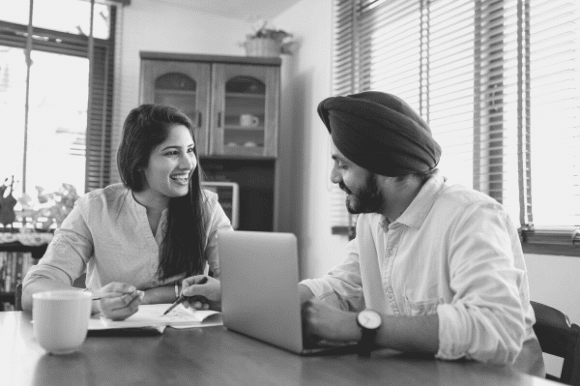 When making decisions in life, we often rely on the opinions of others to help guide us. This doesn't just apply to advice from our inner circle—family and friends—but also advice from strangers by way of product and service reviews. When deciding between competitors while shopping online, 89 percent of consumers worldwide consult reviews by previous buyers to inform their purchase decisions.
The same applies to the job market. When looking for employment, more than half of jobseekers like to apply to companies that were recommended by others and associated with happy employees and candidates. As such, small business owners and hiring managers in search of top talent must consider word of mouth recruitment and foster relationships that build the framework for it.
Attracting and retaining top talent can be tough, especially in a tight labor market. To meet your company's hiring goals, the more tools you have at your disposal, the better. Five actions you can take to incorporate word of mouth into your hiring strategy include:
Soliciting candidate reviews
Collecting candidate testimonials
Encouraging employee advocacy
Creating a company culture that emphasizes trust
Running a referral bonus program
Below are more specific steps for each of these actions that will help bolster your word of mouth recruitment efforts.
1. Ask for Candidate Reviews
Candidate reviews are important as they give other prospective applicants confidence that it's worth applying to a company. Be sure to take advantage of any platform that allows for reviews, such as Google My Business, Yelp, and Facebook. Also, remember to monitor reviews and reply to them regularly.
When creating your business's profile on these platforms, you can post the best reviews on your social media accounts and highlight them on your website. By sending links to the review page, you make it easy for happy candidates to submit their feedback and increase your chances of gathering five-star reviews.
2. Collect Candidate Testimonials
Another option for increasing word of mouth recruitment is to reach out to candidates that had a positive experience with your company and ask them to leave testimonials. Take quotes and comments from these testimonials and turn them into eye-catching content in the form of images, illustrations, graphs, or animated videos and share them on whichever social media platforms you use.
Make it a habit to save testimonials in a spreadsheet that you or your hiring manager can easily access to repurpose at any time for your social media accounts. Sharing candidate testimonials provides two benefits: potential customers get to read about your company's unique selling points while potential candidates see your company from the perspective of someone who has been in their shoes.
3. Encourage Employee Advocacy
Having a great company culture helps foster a positive work atmosphere which in turn ensures employees are happy working at your company. It's also an excellent way to encourage word of mouth recruitment.
Companies with an employee advocacy strategy are 60 percent more likely to attract high-quality applicants and 20 percent more likely to retain them. Encourage your employees to share about the business publicly, both online and offline, and watch their praise go a long way in promoting your company.
When implementing an employee advocacy program, make sure it is:
Strategic: Clear goals should be defined and metrics should be specified to measure progress toward those goals.
Sustainable: With support from management and a plan for keeping enthusiasm up, the program will be designed to last long-term.
Organic: Don't mandate advocacy, instead encourage it. Participation should be voluntary and out of genuine interest.
4. Start a Referral Program
Referral programs are a triple-win solution for you, the referrer, and the candidate: you get high-quality candidates, the referrer gets incentivized by a referral fee, and the referred candidate has a leg-up over other applicants. By motivating employees through incentives like cash, extra vacation time, or other perks, they're more likely to be proactive and go out of their way to recommend your company and find you good candidates.
5. Create a Company Culture That Emphasizes Trust
A company culture where employees feel respected and heard translates into one with a foundation of trust. These companies are also more likely to attract high-quality candidates through word of mouth. You can create an environment of trust by:
Keeping your word—never over promise to avoid under delivering
Demonstrating integrity
Implementing a strong company culture and enforcing policies that everyone follows
Creating a company-wide social media policy that ensures everyone on your social media channels behaves
Encouraging feedback from employees to continually learn and improve
Word of Caution
To stay within the realms of legality, avoid relying solely on word of mouth recruitment. If, for example, a position opens at a small company of 10 white, male employees in their 30s and you ask them to provide candidate referrals, chances are they will refer peers that are also white, male, and in their 30s.
When asked for referrals, women tend to reach out to other women in their networks, and men do likewise. Make sure that your recruitment strategy doesn't contribute to job segregation. In the scenario above, it's important to use word-of-mouth recruiting as part of a broader recruitment strategy—not your only tool—that also integrates diversity recruiting strategies to ensure you reach a diverse pool of candidates.
Stay Informed About the Best Hiring Strategies
Word of mouth recruitment is an excellent way to both promote your company and find qualified candidates. Investing more of your resources toward encouraging word of mouth is a win-win for your hiring strategy and your company's reputation. Keep up with other top hiring recruitment strategies by getting tips and insights delivered right to your inbox from Monster.