Can I Afford the Cost of Hiring an Employee?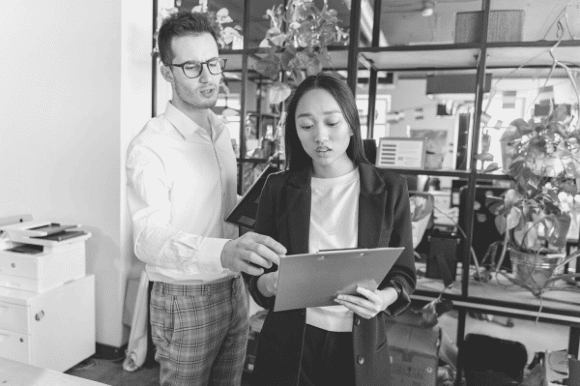 As your business grows, the need for talent grows as well. So, the next logical question is, "Can I afford the cost of hiring an employee?" Cash flow is always an issue when you hire, but timing (and making deliberate, measured decisions) is everything.
The uncertainty surrounding money makes many businesses delay hiring when they should be adding new team members, which could result in lost opportunities—and lost revenue. Also, after putting it off for too long, many companies end up hiring too quickly and risk making a bad hire once the need becomes critical.
Taking a business through a growth cycle requires owners to be patient about their plan. It's a delicate balance but, if done right, growing your company's operations will result in positive cash flow and a sustainable growth trajectory.
The following ideas can help you stay on top of your cash flow while strategically adding to your team.
Set a Smart Budget for New Hires
Central to squaring your staffing needs with the cost of hiring an employee is forecasting the revenue and growth of your business. While the ultimate goal of hiring a new employee is to grow the company and bring in additional revenue, you need to be careful you don't overextend yourself.
Leo Welder, founder of ChooseWhat.com, a startup guide based in Austin, Texas, aims to have enough cash flow and reserves to cover the new hire's salary plus 20 percent for additional overhead and incentives for one year. If his current cash flow plus reserves will run out before hitting the 12-month mark, he considers it too risky to hire an employee.
To plan successfully, you may need to get your company leaders and HR or hiring managers on the same page when it comes to keeping cash flow a priority. Make sure that financial performance is measured not only in terms of profitability but also in terms of cash flow. Communication is key, so keep financial partners in the loop so they can provide support when needed.
Consider Temp, Contract, and Part-Time Options
As part of your forecasting, consider whether you really need to commit to a full-time person or whether it makes more sense to try more flexible options. Temporary or contract employees can respond to short-term needs for additional labor, without the additional costs or commitment to permanent staff, while part-time employees can increase your bandwidth proportionately as you grow.
If you do decide to bring on new people and are unsure about your ability to take on a full-time person, consider doing so gradually. Hire a contract worker for three to nine months to establish processes, for example, or commit to a part-time hire.
Taking the time to ramp up from part-time to full-time—or temp to perm—can give your cash flow some breathing room as your company grows. Don't overpromise an expanded role in the future to your temporary or part-time hires, but look for candidates who may be interested growing with your company.
Get Creative With Compensation
Even if you believe you just might be able to afford the cost of hiring an employee, you be a little hesitant. If you need to add staff when cash is lean, which is often the case with startups and other small businesses, you may need to get creative with your compensation model. Base salaries are important, of course, but for the right person, performance-based incentives and other aspects of the working arrangement can carry a lot of weight.
Bonuses pegged to performance can help you keep initial salaries lower while you increase your cash. Establish goals for new employees that reflect both their performance and how the company is doing overall.
With the right approach, you should be able to attract candidates who are willing to accept deferred compensation. If someone will take less money in exchange for a percentage of the success of the company, this is a strong sign that they have faith in the brand and they're willing to put their skills and talents to the test.
Use Non-Monetary Perks to Your Advantage
What if you can't afford to pay top dollar for top candidates? A well-defined employer brand can help your business attract talent, while your company culture can help retain them. Both can assist in attracting talent in lieu of a big salary. Candidates also may be drawn to your small business because they may be able to take on more responsibilities than they would at larger companies.
You can also offer mentorships and on-the-job training, which would attract professionals interested in professional development opportunities while offsetting the cost of hiring an employee to some degree. By determining where they want to take their career path, you can provide low-cost online training resources and pair them with senior-level mentors within your company to help them achieve their goals.
Hire Your Next Employee With Confidence
If you have determined that, yes, you can afford the cost of hring an employee, you'll want to find the right one. Whether you're looking for a full-time staff member, a part-time employee, or a contract worker, you'll want someone with the skills and personality to help your business succeed. Get more expert advice and hiring tips from Monster, delivered right to your inbox.