Can training candidates close the skills gap?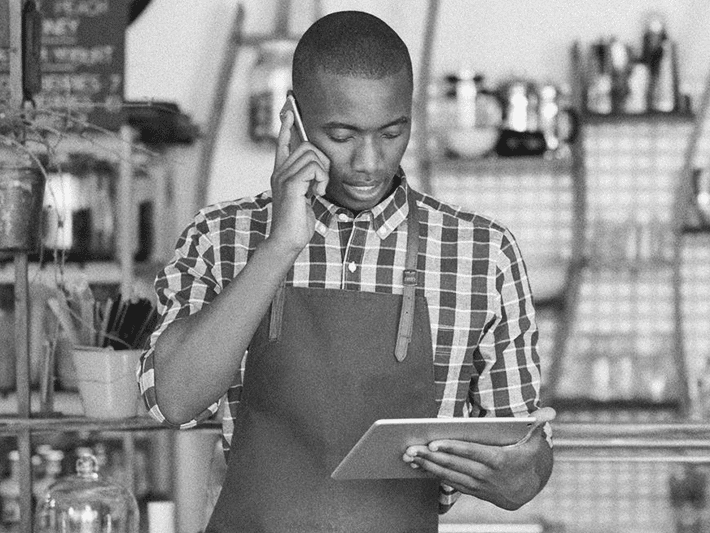 Most talent professionals agree that there's a growing need to retrain the American workforce.
Consider this: By 2022, 54 percent of all employees will require significant re- and upskilling, says the World Economic Forum's The Future of Jobs Report 2018. That's why companies need to get ready.
Despite a huge skills gap and talent shortage, however, some employers are torn over whether investing in costly skills training for prospective hires will pay off.
But as more and more staffing firms and corporate leaders add to a growing consensus that workforce training and reskilling is crucial for future survival, employers may soon have no choice but to jump in with two feet.
About that talent drought
By 2030, 75 million to 375 million may need to switch occupational categories and learn new skills, says McKinsey Global Institute's report, "Jobs lost, jobs gained: Workforce transitions in a time of automation."
As workers are displaced by automation and jobs get more technical, it will be harder to find candidates who can come in with the exact skill sets needed for increasingly technical roles.
The good news for employers is that all of those displaced workers will be eager to find new opportunities, especially if companies are willing to help them reskill.
"It's going to be imperative for specific industries like light industrial, manufacturing, and logistics to see companies investing in candidates in that way," says Meg Greenhill, senior relationship manager at Monster. "If they aren't, it's going to be the death of an industry."
The same is true for just about every industry that technology touches.
"Every job is a technology job today," says Ryan Craig, managing direction of University Ventures, which creates new pathways from education to employment. "Most people are using some kind of digital device or SaaS platform in their job. We see this across sales, marketing, logistics, healthcare, pharma."
The growing skills gap
No matter the sector, employers are struggling to find both the digital skills and the soft skills they need, says Craig, who is also author of A New U: Faster + Cheaper Alternatives to College.
"There's a gap in what institutions are providing and what employers are seeking."
Take sales, for example. Back in the day, most salespeople came in as entry level and trained on the job. Today, most hiring managers expect 2+ years of Salesforce experience, says Craig.
However, when he asked a roomful of university representatives at a recent conference if their courses provide any exposure to Salesforce, none of them did.
As a result, candidates' resumes are missing that highly sought-after skill, and they'll be filtered out of the job hunt by Applicant Tracking Systems.
Who's responsible?
You might be wondering, why doesn't the individual just learn how to use SalesForce (or whatever platform is standard for their industry of choice)? Or why can't employers just take a few days to train otherwise qualified candidates on how to use a program?
Underlying the skills gap are two different frictions, explains Craig. "On the individual side, the reason everyone doesn't automatically go get upskilled is the cost, the time to upskill, and the uncertainty of a positive employment outcome."
That's the education friction. On the employer side, you have the hiring friction. "There's a reduced propensity to hire someone for a job if they haven't done that exact job before," says Craig.
The big question is, is there a way to absorb both the education and hiring friction away from individuals and employers?
Craig says, for now, intermediaries are stepping in. He predicts seeing more and more coding bootcamps, apprenticeships, and staffing models to lead people to the jobs they want. He calls it, "last mile training."
"Entry-level hiring in America is the next function to be outsourced, where we see large employers looking to their relationships with service providers and staffing companies to bring in talent on a try before you buy basis to eliminate that hiring friction," says Craig.
Staffing firms are stepping up
Some staffing industry leaders agree with Craig's analysis, and are taking it upon themselves to start training candidates as a value add so they can provide more skilled workers to their clients (the employers).
As Staffing Industry Association (SIA) president Barry Asin said at the 2019 SIA Executive Forum: "Any kind of skill shortage presents opportunities and for staffing, and that's in upskilling and training."
In fact, more than half of staffing firms say they currently offer training options to their temporary workers, according to SIA research. The most common type is free online training, offered by 40 percent of staffing firms.
Some staffing firms are finding unique ways to involve their partners as well. For example, Savannah, Georgia-based SelecSource Staffing Services was having a hard time finding qualified clamp truck operators for its logistics customers. (The trucks are similar to forklifts, but operating them takes finesse so as not to damage merchandise.)
After speaking with customers, SelecSource came up with a solution.
"We finally found one that would allow us to conduct four-hour classes on Saturday mornings in their facility, using their clamps and damaged freight for regular forklift operators to practice on," says Jennifer McGilton, managing director of SelecSource.
This was volunteer-based training and open to equipment operators who wanted to develop their skill set.
"Of course, that particular customer got the first pick of the employees for allowing us to use their building and equipment, but the rest of our clients also benefited, and we were able to place 100 percent of the newly trained clamp truck operators," she says.
By identifying the skills gap and finding a proactive way to address it, the staffing company was able to make all of their clients happy, and do its part in upskilling the American workforce. As for the company that opened up its facility for the training, they gained a competitive hiring advantage.
Corporations turn to apprenticeships and other pathways
A survey of HR managers found 42 percent of résumés they receive, on average, are from candidates who don't meet the job requirements. However, 84 percent said their company is open to hiring an employee whose skills can be developed through training, according to research by Robert Half. The question is: Who will be doing the training?
"If you're investing in training and development of entry level workers, the question is how quickly will those employees and that training be able to generate an ROI?" says Craig. It can work well if the training is limiting in scope and you can see a fast return, he adds.
However, he notes, most senior executives are skeptical about the ROI potential of candidate training.
"Their feeling is if 50 percent of new college grads coming into a job will turnover within two years, we just invested in someone who will benefit our competitor, not us," says Craig.
JPMorgan Chase is one company that is taking that risk, going all in on workforce development. Its Tech Connectprogram, for example, trains college graduates who don't have the technology skills required for their roles.
The company also announced in March 2019 a $350 million, five-year global initiative to prepare for the future of work and meet the growing demand for skilled workers, which will include supporting community colleges and other non-traditional career pathway programs.
"Building a future-ready workforce is a key priority," said Robin Leopold, Head of Human Resources, JPMorgan Chase in the company announcement. "That is why we are proactively identifying the skills we need and understanding the skills and education our employees have."
In the tech sector, companies like Amazon and Microsoft are turning to old-school apprenticeships via organizations like Apprenti.
How it works: Candidates who pass an initial Apprenti screening are interviewed by the tech companies and hired as apprentices. Next, they receive two to five months of technical training from Apprenti, followed by one-year of on-the-job training with the company. They'll earn around 60 percent of what a regular hire for that role would make.
While apprenticeship programs outside of the building and industrial trades are still in their infancy in the U.S., says Craig, he expects it to be a growing trend (along with other nontraditional pathways).
In the meantime, as seeds of candidate training programs begin to sprout for the early adopters, the majority of American employers and staffing professionals should be thinking about how to get started. Says Greenhill: "We have to come up with intuitive ways to better equip our candidate pool."
How you can begin addressing your skills gap
Work with hiring managers to identify the skills your company needs, but that are getting harder to come by.
Figure out which current job requirements (such as a degree or a specific skill) are causing you to turn away otherwise qualified talent.
Choose candidates that fit your culture and possess key attributes including adaptability and learnability as test subjects for an early training program.
Consider investing in a training solution – either in-house or via a third party – to help bridge the gap between high-potential candidates and the skills they need to perform the job.
Use training opportunities as a "benefit" to attract talent, and require an employment commitment in return to ensure ROI.
The skills gap is an issue that employers will need to address for the next decade or more. To get the latest tips and advice for all of your hiring challenges, sign up for Monster Hiring Solutions and arm yourself with expert advice on how to meet your hiring goals whatever the hiring climate brings.