OTR truck driver interview questions and sourcing tips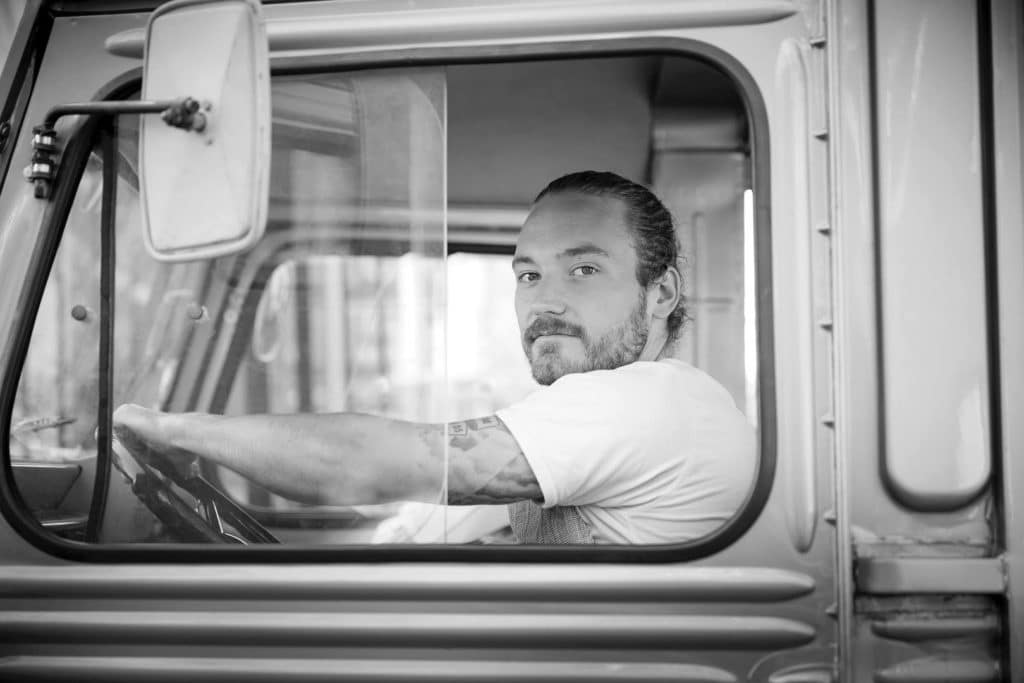 It's called long-haul driving for a reason: 14-hour days of pulling a loaded semi-trailer put stress on a driver's health, emotions, and relationships. And as baby boomer drivers retire, employers are having a tough time recruiting younger candidates to put into those drivers' seats.
So, it's crucial for recruiters and hiring managers to hone their recruitment and retention strategies as much as possible. The following tips can help you source drivers and ask the right truck driver interview questions in order to better fill the hiring gap.
How to source OTR drivers:
Before you can worry about effective interviewing strategies, you probably need to improve your truck driver recruiting. A few key sources to consider include:
Employee referrals
Non-traditional labor pool such as women, veterans, and people with disabilities
Millennials who would be responsive to the right social media recruitment campaign
Recruiter Hiring Tip:
"Referrals from current employees work well," reports Dallas-based Frozen Food Express Mark Rhea, director of driver resources. To increase employee participation, give employees whose referrals result in hires bonuses.
Truck driver interview questions: driver expectations
To gain a better understanding of your candidate, it's important to ask interview questions that help reveal their hopes and expectations about the job. For example:
A thorough discussion of expectations around home time is an essential part of the in-person interview.
Discuss the candidate's feelings about real-time monitoring, such as communications systems that constantly stream feedback about truck location and activity.
In the final in-person interview, consider inviting the driver's spouse or partner to the interview so he or she can understand the scope of the job and ask questions about benefits and scheduling home time.
Recruiting Tip:
Ashley Distribution Service, the Arcadia, WI based division of Ashley Furniture, is evolving its hub-and-spoke regional distribution system to require mainly one to three-day drives, says Kevin Mullen, Director of Transportation Safety. If your company is reorienting its operations to ensure more home time for drivers, be sure to communicate this to candidates in the interview.
Truck driver interview questions: skills and experience
Of course, it's vital to assess whether your applicant has the technical knowledge and requisite experience to do the job. Common interview questions include:
How do you handle unexpected situations such as mechanical breakdowns or shipment delays?
What types of certifications do you have and are you interested in obtaining?
What significant regulations are you aware of that affect your job as a driver?
How is your history with accidents and violations?
These questions can help reveal how a driver handles difficulties on the road and whether they're aware of the rules and regulations they must follow in order to shield your company from added liability.
Sell your company
With truck drivers in such short supply, it's important to remember that in addition to assessing each applicant, you need to sell them on the benefits of joining your company. Examples of aspects to highlight during the interview include:
Efforts to reorganize logistics to minimize the amount of time drivers spend on long hauls
Company practices that provide helpful feedback to drivers regarding their technical performance
Company paid or subsidized training for additional and/or advanced certifications
Opportunities for team leadership
Available signing bonuses
Potential home-based jobs, such as dispatcher, operations and logistics management, and safety, maintenance, and training positions
Employee retention can start from day one. Top drivers want consistent feedback about their technical performance and want to be kept abreast of evolving career options off-road. Ask about their career goals and tell them, "You have the skills to make a future here."
Stay on top of what drives quality candidates
These days, trucking companies can't rely on old recruitment tactics that ignore the hiring crisis in the trucking industry. In addition to asking the right truck driver interview questions, recruiters and hiring managers need to stay abreast of what motivates and helps retain top employees. To get started, sign up for Monster Hiring Solutions where you'll receive expert recruiting advice and the latest hiring trends.