Rethink Behavioral Interviews: Move from Questions to Answers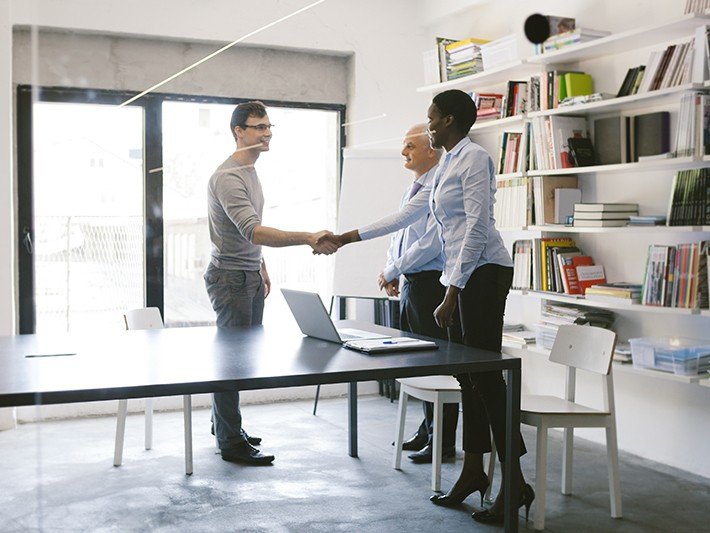 By: Monster Recruiting
If you've hired anyone in the past 20 years, you've likely heard about the behavioral interviews. If not, here's some context.
A behavioral interview is best described as the process of predicting the future performance of a candidate based on their past performance in a similar situation. These "Tell me about a time" behavioral questions have become the gold standard of understanding a candidate's past success to determine if they are a good fit for the role. 
While these type of interview questions provide more information than a typical interview, it's time to revisit this method and the thinking behind it.
The question is, do they still work?
The answer is a bit complicated.  No doubt, behavioral questions still serve a valuable place in the actual interview. Yet behavior alone may not provide the best information to make a hiring decision.  
It's time to rethink your behavioral interviews. Flip the script and focus on behavioral answers instead of behavioral questions. 
Rather than your list of questions, focus on the answers you want to hear from candidates. The result is a more organic conversation as opposed to an interrogation with formulaic answers.
The 6 P's of Passion
How can you anticipate someone's future performance? The best way is by looking at the core behaviors that are required in order to successfully fill the new role.  To do this, start with 6 basic personality traits 'or the 6 P's of Passion' of high performers: 
1.    Purpose – Why they do what they do
2.    Plan – How they do what they do
3.    Process – How they achieve what they do
4.    Persistence – What happens when what they do fails
5.    Persuasive communication – How they get others involved to generate success 
6.    Pride – How they celebrate what they do
Listen for these traits through a candidate's answers to situational questions. Candidates should be able to clearly articulate these items when discussing a past project or situation. 
Allow the conversation to flow about how they would solve the problem. This frank, open conversation will allow you to sit back and listen for the 6 P's of Passion. It will also help you determine if the candidate is a behavioral fit for your team, and whether their process aligns with how your company operates.
Ultimately, what you're looking to do is translate the job's skills into behaviors. Ask yourself:
1.    What behaviors are required for someone to be successful with this skill?
2.    What are the counterproductive behaviors in this role?
3.    What behaviors would be exhibited if skill wasn't enough?
4.    What are the personality traits of a high performer that align with that skill set?
Finally, analyze the business challenges you are trying to overcome in hiring for the specific role by focusing on: 
1.    The Job's mission — Why are you hiring and what needs to get done?
2.    Job outcomes and objectives – What is required to get the job done? What are the job's 30, 60 or 90 day benchmarks?
3.    Job competencies – What cultural and skills-based competencies define a successful team member?
Once you understand these factors, develop your situational behavioral answers (instead of questions) that you want your candidates to articulate to you. Of course, the candidate's answers and careers goals should align with the problems you are trying to solve. 
You don't have to be a Jedi-master interviewer to unlock the benefits of behavioral interviewing. Every behavioral interview can be successful if you take the time to prepare for the interview and define the answers you're looking for in advance. 
Next up: Align Behavioral Interview Questions with Real World Problems