Recruit Top Talent With Better Engineering Compensation Strategies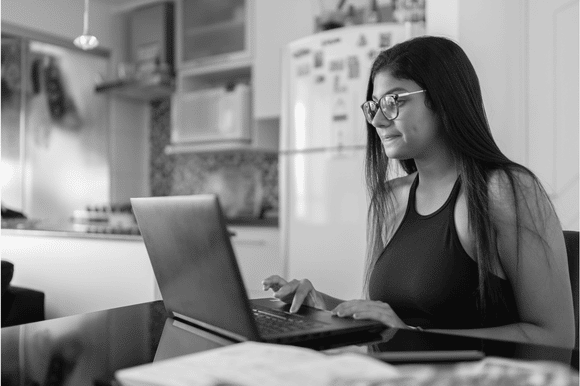 Fierce competition for engineers and other tech talent means recruiters and hiring managers need to reexamine their strategies for engineering compensation. The following observations and tips from engineering staffing experts will get you started on crafting a compensation strategy that can help you hire and retain top talent.
The Fierce Competition Requires Comprehensive Compensation
In many cities, there are more open listings for engineers than there are qualified individuals to fill them. This means you have to hone your recruiting process and make intentional decisions about base pay, benefits, and perks related to work-life balance.
Expert Tips:
"Engineering candidates are seeking jobs at a time when market conditions are in their favor," says Jamie Seward, former director of recruiting at Adecco Engineering & Technology. "There's an increasing need for these specialized skill sets, and the best candidates often have choices on competing opportunities."
"Demand for talent has increased consistently across all areas of engineering. As a result, we are seeing a lot of upward pressure on base salaries and in more specialized or experienced roles. Realistically, a company would offer higher compensation than in the past to win over a top candidate."
Be Transparent About Your Engineering Compensation
It's not enough to map out your compensation options and slide them in as an afterthought at the end of the hiring process. Whether you're dealing with a software engineer or a civil engineer, show them the respect and consideration they deserve by being upfront with what you'll be able to offer them.
Expert Tips:
"Employers need to look internally at what they're paying, but also research who else is hiring for the same skill set and what they're paying," says Jay Rogers, vice president at Randstad Technologies. "You need to research not only to attract new talent but also to retain your current talent."
"We recommend that clients are very open about total compensation from the very beginning. Talk about base pay, any bonus potential, paid time off, health and retirement benefits, and any stocks and sign-on bonuses. You don't want to interview a candidate on the phone and then bring them in for two, three, or four interviews in person, make the job offer and then find out that you're nowhere in the ballpark of what they were looking for. It wastes their time and your time."
"Most everybody isn't allergic to a little higher pay. Whether you're working with a recruiter or directly with the candidate, if the candidate says, 'I'm currently making X, and I'm looking for X+1,' your offer needs to be equal to or greater than X+1. If it's less than that, the candidate will be a little upset. Have those upfront conversations and don't waste everybody's time."
Hiring Bonuses vs. Long-term Incentives
In addition to researching market rates and figuring out what you can offer, you also need to consider the types of candidates you're recruiting. For example, younger workers tend to look for benefits that prioritize work-life balance and career development in addition to competitive base pay. Read up on current trends, know your audience, and adjust your engineering compensation strategy accordingly.
Expert Tips:
"There isn't enough supply for each job," says Steven Lewis, former executive director at Page Executive. "The more technical the role, the bigger the problem is to fill the position. The must-have for hiring engineers is a bonus, typically five to 15%, based on hitting project timelines."
"It depends on who you are looking for. The millennial generation tends to be more motivated by base salaries, whereas people with more experience are more interested in solid base salaries and good benefits, healthcare, and bonuses. The more experienced engineers are often interested in a long-term incentive or equity, which is a major draw."
Get Creative With Your Compensation Plan
If you're a small business owner, you likely can't afford to compete with the base salaries and hiring bonuses of large firms. And that's okay. Many candidates are also intrigued by skills development, mentoring, the ability to work from home, incentive programs, and an opportunity to work for a company that gives them purpose, among other benefits.
Expert Tips:
"Companies are paying much closer attention to budgets for wages and salaries," says Peter Gault, former president of Gault Staffing. "The market for engineers is becoming tighter and tighter, primarily in the areas of mechanical design and aerospace; as such we're seeing employers who are budgeting for stronger starting wages."
"Compensation packages that stand out, especially with smaller firms, include more vacation time, such as three weeks, often available for use after only six months of employment. A growing number of smaller engineering and engineering design firms are getting creative with time-off benefits, recreational benefits, even engaging other local businesses like restaurants, theaters, and so on to offer special employment perks. Employers who can provide a stronger balance between work life and home life will likely discover the tenure of their employees increase."
Consider Skills Carefully and Explain Benefits in Detail
Before you begin your recruitment process, carefully consider the skills and experience that are truly necessary to do the job well. Ask current employees what they would list as the job's requirements. Maybe your ideal candidate doesn't need a broad range of technical skills, but rather would do well with a narrow set of technical skills and a few key soft skills. You could then adjust your engineering compensation package accordingly.
Expert Tips:
"An employer will bend on the tech experience if communication skills are strong," explains Laura Shoults, director of engineering and manufacturing operations at Versique Consulting and Search. "They're looking at cross-functionality within the organization. Most companies aren't as siloed as they use to be, and someone with strong communication skills can help with that. Strong communication is also needed for leadership positions."
"Make sure you're looking at the total compensation package. Engineers are detailed and analytical, so be explicit about what you consider as your compensation package. Bonus, profit sharing, work-life balance or vacation — some engineers will talk about those in dollar amounts — so a total compensation package is important."
"Other creative things I've seen include covering COBRA costs between a resignation and the date benefits start after hire, and delayed sign-on bonuses that pay out at three months and six months. That's not just an attractor, but an attractor to stay. Employers should come to the plate with the best offer first. If there's a negotiation, people don't feel quite as valued."
Strengthen Your Team With More Expert Hiring Advice 
Offering a competitive engineering compensation package to today's engineering recruits is essential, but it's just one piece of the puzzle. You've got to find the right candidates, offer an engaging recruitment experience, and sell them on your company. Receive expert recruiting advice and the latest hiring trends from Monster.