Telecommunications Specialist Job Description Template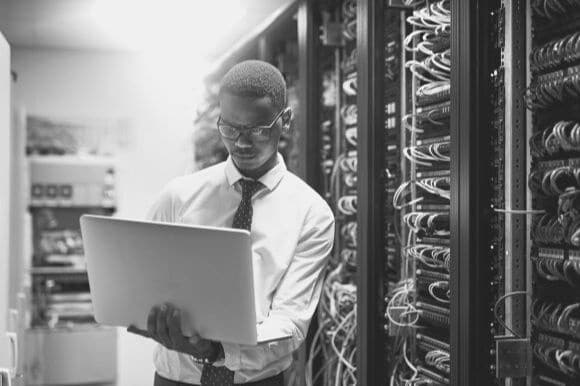 Well-trained, experienced telecommunications specialists are hard to come by, and for good reason. As communications and data become an ever-increasing focus of the global economy, the need for telecommunications specialists to network our workplaces and communities has increased—often at a faster rate than the job market can keep pace with.
Collaboration between government and the telecommunications industry is evidence of just how great the need for qualified workers in the field has become. Because this job title covers technical support personnel who work to maintain critical digital communications networks in workplaces, including frontline workers in the telecommunications industry itself, there are two levels of scarcity at play.
One of the strongest tools you can employ as you search for the ideal candidate to shoulder your network support needs is a strong telecommunications specialist job description. The template below can help you get started. For more ideas about what to include in your job post, you can look through current job listings for telecommunications specialists.