Hiring Veterans: 5 Things You Should Know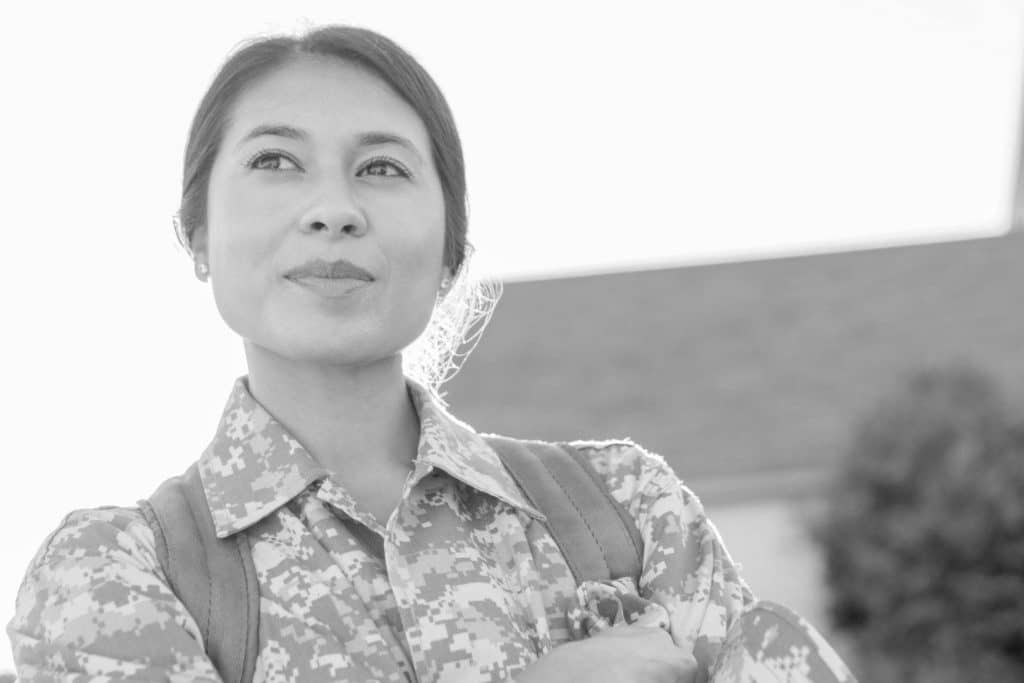 Hiring veterans isn't just good for our military—it's good for companies that want to add talented and extremely qualified workers to their staff. Veterans of the U.S. military offer unique and diversified skill sets that make them ideal candidates for businesses looking to hire.
According to the U.S. Bureau of Labor Statistics (BLS), there are approximately 5,428,000 working-age veterans in the labor market, and every year, more than 200,000 service members transition out of the military—the vast majority (94%) of whom look for civilian jobs.
Unemployment rates among veterans have been declining for several years, which can partly be attributed to more companies realizing the benefits of hiring veterans and an increasing number of resources available to help veterans find gainful employment opportunities.
However, without proper communication and education, veterans can end up filling roles for which they are overqualified and don't find meaningful to their overall career development. Especially as job markets fluctuate, veterans are uniquely qualified to fill the kind of roles needed for business continuity like logistics, supply chain, and healthcare roles.
As you plan your recruitment strategy, be sure to include a focus on hiring veterans. To make sure you're prepared, follow these five tips:
Market Your Mission of Hiring Veterans
A strong leadership commitment is essential to any veteran hiring program. To reach veteran job seekers, your company must convey its intent to prioritize veteran hiring.
Veterans are passionate about serving a purpose in their civilian careers and want to work for employers that truly understand what hiring veterans means. When you attend networking events and market your company, be sure to articulate the greater purpose of your initiatives. Similarly, when posting job ads, write descriptions that speak directly to veteran job seekers and specifically highlight your need for leadership skills and a strong work ethic.
Assemble a Veteran Recruitment Team
To bolster your recruitment efforts, consider assembling a team specifically dedicated to hiring veterans. Many best-in-class companies, such as those on Monster's annual Best Companies for Hiring Veterans list, have entire departments dedicated to veteran recruitment and support.
It can also be very beneficial to have an existing employee veteran—if you have one—on your recruitment team. As a veteran themselves, they're best equipped to communicate with your veteran candidates and will understand the pay package differences, military occupation codes, skill sets, and resources to help them transition from military to civilian life.
Understand Military Job Skills and Codes
Veterans exit the military with great mission focus, self-discipline, work ethic, integrity, passion, and drive, along with leading-edge training and skills. However, it's often challenging for veterans to convey those skills and translate their military job codes when seeking civilian employment. According to Monster's Veteran Hiring Survey, 81% of veterans say their military rank doesn't translate well to civilian jobs.
Skills translators like the one at Military.com can help both veterans and employers easily translate military skills into skills applicable for civilian jobs. Additionally, O*NET's Military-Civilian Crosswalk can help you find military occupational classification codes for the jobs you are looking to fill. These tools can help veterans find meaningful work and ensure you are using a veteran's skills and qualifications in a way that best contributes to your company's success.
Provide Resources to Set Veterans Up for Success
A company's efforts to hire veterans shouldn't stop after a job offer has been made. Employee retention is just as important to ensuring veterans find success within your organization. This starts with creating a company culture that welcomes veterans right from the start.
Provide resources to support and honor your veteran workforce, such as veteran support groups and recognition ceremonies in months dedicated to military-service appreciation like May and November. Some companies also incorporate displays like a Wall of Honor, in which they showcase veteran employees and thank them for their service. Supporting local military organizations and events can further help demonstrate your company's commitment to veteran hiring.
Don't Forget Military Spouses
When hiring veterans, it's likely he or she has a spouse that has relocated from duty assignment to duty assignment. As a result, military spouses often have scattered resumes and—without careful consideration—can appear to be "job hoppers," causing them to miss out on prime opportunities. In your veteran hiring initiatives, look for ways to help military spouses find gainful employment, too.
Similar to their veteran counterparts, military spouses come with unique skill sets and abilities that can make them an asset to any workforce. By having to move frequently and start over each time, military spouses learn to adapt, maintain focus, and are very self-sufficient when it comes to getting the job done.
Sharpen Your Recruitment Skills
Whether you're just learning how to hire veterans, you want to learn more about interviewing veterans, or your company has made it a priority for years, it's important to stay on top of effective recruitment strategies for hiring veterans. Get started by signing up for expert recruiting advice from Monster.