How to Write a Startup Business Plan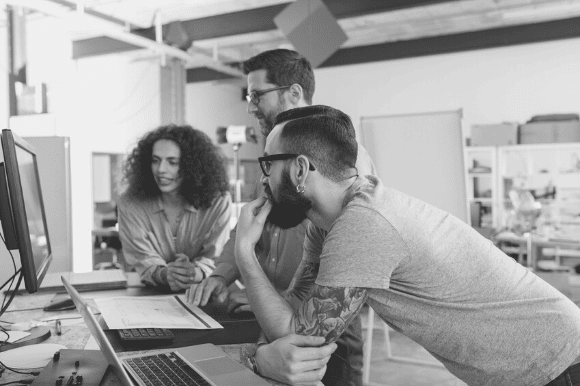 Do you dream of starting your own business? To make that dream a reality, you'll need to put together a solid business plan. A startup business plan serves as a road map for entrepreneurs, and a good one keeps you focused on important goals and helps you stay on message as you talk with potential investors, business partners, employees, and customers.
Even if your plan eventually changes, either as external market factors change or you pursue other avenues, having one in place will help you get to the next level. Here are a few ideas to keep in mind as you formulate a business plan for your next venture.
What's In a Startup Business Plan?
In terms of format, business plans start with an executive summary and end with the financial statements. In between, the document should address your plans and expectations for marketing and sales, operations, staffing, and so on. In essence, you pitch your business idea and address the steps (and capital) needed to reach your goals.
Other important topics to address include:
Goals for sales, market share, revenue, and profit, and why they're attainable.
A plan for reaching those goals and data to back up your plan.
Background information about the organization and your team—this may include board members and advisors, actual or potential employees, etc.
Your financing needs based on facts and realistic expectations of profit.
Finally, include your exit strategy—your plan for selling your ownership in the company. This helps you forecast your funding needs and provides clarity as you identify strategic partners and targeted exit companies.
Forcing yourself to assemble a thorough, detailed, and well-researched business plan can help you have a much stronger grasp on the market and the strategy needed to be successful in it. Before you sit down to write it, though, you'll need to get a sense of your audience and conduct the necessary research.
Know Your Audience
The best way to determine the length and format of your business plan is to think about your target audience. Business plan styles range from informal, "back-of-the-envelope" sketches to two-page, near-term road maps, to 30-page plans with illustrations and exhibits. The detail and formality of your business plan may depend on how far along you are and the intended purpose. Are you still workshopping your idea or approaching investors?
While most startup business plans follow the same general format, keep your audience in mind. For example, if you're seeking a loan from a bank or the Small Business Administration (SBA), it may be different than one written for an angel investor (who may be less formal). Alternatively, you may find that a simple one-page document makes more sense, especially if you're not looking for outside funding or partners.
Ask your target audience (banker, investor, teacher, potential partner) if they have a business plan example or format they prefer. If so, be sure to follow it carefully. Even if you have full faith in your plan, the goal of the business plan is to communicate this plan to potential partners, investors, and other stakeholders.
Keep in mind that the audience may just be you and any other partners involved in the venture, as a well-written plan can help you stay focused during the critical early stages of the startup.
Do Your Research
You should conduct market research before writing your startup business plan. Talk to potential customers to understand your niche in the marketplace. Of course, knowing your competition is also critically important to your business plan, as it allows you to address details of product development, future milestones, and holes in the market. Knowing the lay of the land, and possible market niches to exploit, will help you differentiate your company.
Also, you'll want to define your target market as clearly as possible. Social media is a great way to examine potential customers (and competitors) and get a handle on the market as a whole. Your plan must convey an understanding of who your ideal customer is and how you intend to make money. Without these elements the plan is incomplete and won't cultivate trust among potential partners or investors.
Revise Your Plan Regularly
While a "final" version of your plan may go to your loan officer, keep in mind that a business plan for startups is a living document. Tweaking and pivoting a business idea is a continual and iterative process, as external factors change and new ideas crop up. Talk with customers about their interactions with your business and its products or services on a regular basis.
Business experts often recommend revisiting the plan at least once every six months, or more often if your business hinges on new or changing technology. You also may want to examine your executive summary every so often. Does it still define what you're doing, how you're doing it, and for whom? If not, dig deeper. Revise and regroup and move forward with the next phase of your business.
Get Help Putting Your Business Plan to Work
Now that you know how to write a startup business plan, you can use it to better determine your hiring needs. Hiring the right people at the right time will help you achieve your goals. Whether you're recruiting your first employee or you need to add to your existing team, Monster can help you find more top candidates in less time. Sign up for expert recruiting advice and the latest hiring trends, delivered free to your inbox.