How to Hire More Employees and Build a Successful Onboarding Strategy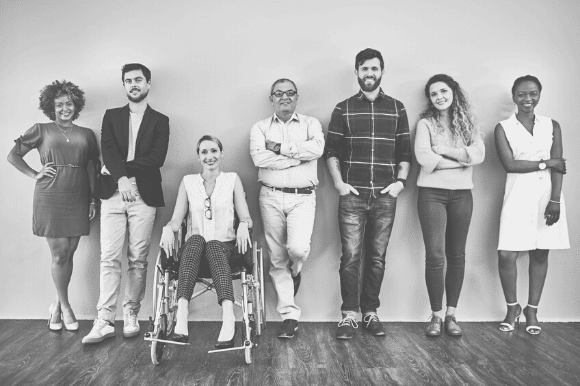 Your company is growing—that's great! Or maybe you lost an employee and your department is just overworked—not so great. Either way, you're understaffed and that can be stressful for everyone. What you need is a refresher course in how to hire more employees so you can keep your business on track.
Just as important as hiring the right people to fill those open positions is putting together a successful onboarding strategy. After all, top talent that isn't properly set up for success will be squandered, and you'll be left picking up the pieces after they're gone.
Here are some tips to get you started hiring additional staff, ensuring their successful integration into your organization, and retaining them.
Before You Hire: Audit Your Process and Your People
Before you make any major changes, carefully audit your existing staff and processes. Is everyone in their optimal role? Are they doing things in the most efficient way? Maybe you can adjust the workflow rather than adding more workers. Plus, adding more employees when your existing processes aren't nailed down can sometimes do more harm than good.
So, before you worry about how to hire more employees, take a good, hard look at how things are currently running. Make sure you understand if and how your workflow will be enhanced by adding more people. Additionally, once you get past one or two people per department, consider formalizing your hiring process, since adding more people almost always leads to more confusion.
Determine Your Biggest Hiring Need
Next, take time to figure out what type of new role will make the biggest impact on your business. For example:
Do you need more salespeople, or does your existing team simply need an assistant to take on administrative tasks?
Can your one-person marketing department handle the messaging that your company's sudden growth will require?
Should these positions be full- or part-time?
Do you need a permanent employee or will a seasonal worker suffice?
Starting with your greatest need will help you make a hiring decision that's best for the whole company.
Make Your Recruiting Efforts Targeted and Efficient
Learning how to hire more employees who will actually take your organization to the next level requires a targeted and efficient recruitment process. Opening the floodgates of resumes and applications won't do you much good if you're unable to attract the right people and narrow it down from there, but you also need to keep an open mind when evaluating applicants.
As you start your candidate search, make sure your company values and mission come through in the job description. Then, zero in on candidates who share those values and mission, and who want to join your company. You want people who are eager to embrace your mission and help the company grow, rather than someone who's just looking for a job.
In addition, it's a good idea to automate as much of the recruiting process as possible in order to save time. This could include:
Automated candidate messaging
Social media outreach
Resume screening software
Calendar apps that make it easy to schedule appointments
A consistent interview process that you can replicate easily.
Improve Onboarding and Set Clear Expectations
Part of figuring out how to hire more employees is assessing the way you bring them on board. Orientation and onboarding are critical to the success of a new hire, says Allison Megalis, president of MCL Contracting Services, an HR consulting firm. An established orientation and onboarding process will help set them up for success, boost employee retention, and increase productivity.
Set clear expectations with your new hire from the get-go. Work with them to lay out exactly what success will look like within the first 90 days. This will give them a benchmark for how well they are performing, while giving you a sense of the areas where they may need a little more direction.
Remember, it's normal for new employees to experience a certain level of anxiety and doubt as they embark on their new adventure. Think of your current effective employees as experts on what it takes to succeed at your company. Matching new hires with these employees in an informal buddy system can help them feel welcome and get them up to speed on company culture and processes.
Or, you can opt for a more formal mentoring program to help guide them during those first 90 days and beyond. Regardless of the type of program you use, increased collaboration and communication will help build a stronger team as you manage your growth.
How to Hire More Employees Who Fit in at Your Company
It's not enough to simply hire more people—you have to find candidates with the skills and personality to fit in with your team and help it flourish, while instituting a successful onboarding process. Let Monster facilitate and improve your recruitment efforts. When you're ready to hire, post your job with us at no cost to you.