With Baby Boomers Retiring, Who Will Fill Your Workforce Gap?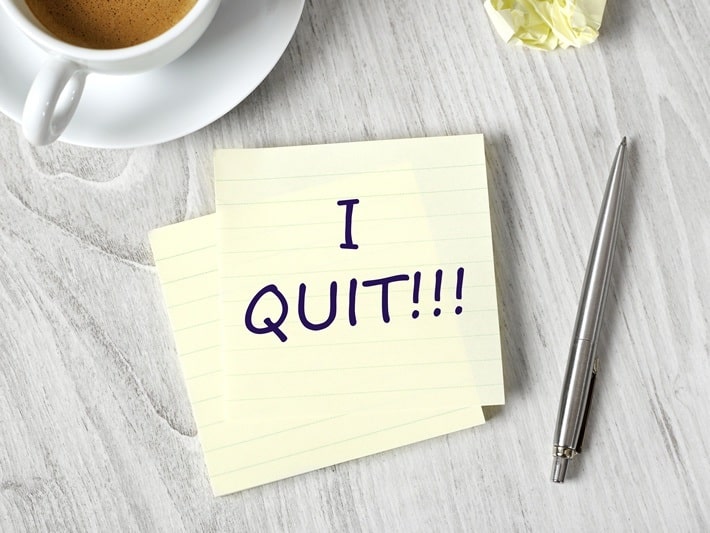 With more than 75 million baby boomers retiring sooner rather than later, it's clear that employers will need a strong workforce plan for replacing exiting workers.
Filling the workforce gap will be a challenge. The ranks of the Gen X workers are simply not enough, while many millennials lack the needed work experience. Foreign-born workers often face immigration challenges, while flexible or remote workers aren't appropriate for every role.
But taken together, those sources can supply a portion of the additional workers your organization will need to fill the skills gap created by retiring boomers, enabling you to improve your employee retention rates.
The Workforce Gap From Baby Boomers Retiring
A quick glance at population data shows why the retirement of more baby boomers will create recruitment headaches in the years ahead, unless the age mix in your organization heavily tilts toward young workers.
According to Pew Research, over a third of the workforce, or around 41 million workers, come from the Baby Boom Generation, born from 1946 to 1964. Geography and industry greatly influence the likelihood that an employer will face a workforce skills gap sooner and more severely.
Can't Gen X Pick up the Slack?
Generation X spans those born between 1965 to 1980 and contributes around 53 million workers to the U.S. economy, according to Pew Research.
Unfortunately, not all Gen Xers will continue to work full time. Many in the "latchkey generation" are at a life stage that includes children and some must care for aging parents, too. For these workers, workplace flexibility and work/life balance are critical components of the decision to stay in, or step away from, the workforce.
This trend has continued with companies granting unlimited parental leave, unlimited vacation, and sabbaticals. Those benefits appeal to Gen Xers in families with two working parents, who have to make difficult decisions about when they work, how much they work, and where they work, says Courtney Templin, president, JB Training Solutions, Chicago and author of Manager 3.0: A Millennial's Guide to Rewriting the Rules of Management.
While your company may not be able to match those unlimited offers, you may have a better chance of recruiting Gen X workers by adding telecommuting, part-time hours, compressed workweeks, short sabbaticals, job sharing, shift trading, project-based contracts, or temporary jobs to your workforce benefits.
Millennials Are Moving Up
Gen Xers aren't the only big players in the workforce. The Millennial Generation, born 1981 to 1997, offers an additional 56 million workers, according to Pew Research. But they won't make up for the growing skills gap as these workers fill the roles of baby boomers retiring.
If that dynamic continues, it could reduce the pool of highly educated talent in the years ahead, making it even tougher for you to find the entry-level employees your organization needs. A focus on employee training (particularly soft skills training) and early management programs may help to groom millennial employees.
Templin points out that millennials are drawn to transparent, collaborative organizations. The generation that grew up with technology likes access to information. Open organizations with open-book financial management and open-door hierarchies will be at an advantage when recruiting millennials.
Are Immigrants in Your Workforce Plan?
Immigrants also can help close the employee gap, although it's hard to predict to what degree, given the changing nature of federal immigration policy. According to 2018 data from the Bureau of Labor Statistics, the U.S. workforce increased to 28.2 million foreign-born workers. If immigration slows, the recruiting pinch will be felt most by companies that rely on foreign-born workers, particularly those in the following industries:
Service occupations
Production, transportation and material moving occupations
Natural resources, construction and maintenance occupations
Foreign-born workers have also played a critical role in filling the skills gap already found in many STEM fields in which unemployment is near zero, according to Help Wanted: The Role of Foreign Workers in the Innovation Economy.
Can Remote Workers Fill the Skills Gap?
You may be able to fill the skills gap by recruiting remote workers. Not only will you gain access to job applicants in other parts of the country (or the world), you'll also appeal to workers who simply prefer to work from home.
Adding the ability to work remotely can help you attract new employees and improve employee retention rates. But it will likely require a shift in company culture as well as careful planning for logistical, management and hiring challenges.
Baby Boomers Who Don't Retire
Another way to cover the skills gap is to retain your baby boomer employees on the job indefinitely. Be warned, however. Baby boomers may say they plan to work into their 70s (or possibly forever), but by age 68, only 16 percent of people actually work full time (17 percent work part time), according to Gallup.
Your best strategy may be to create a baby boomer knowledge transfer and replacement program that focuses your senior employees on transferring their knowledge to others over a pre-retirement period of 12 to 18 months.
Are Your Baby Boomers Retiring? Get Help Filling the Gap
Sooner or later, you're going to need workers to replace the baby boomer employees who are retiring. But what type of candidates are best for the job and where can you find them? Well, you've come to the right place. Monster has decades of experience reading the job market and we have expert insights to match. Stick with us to get exclusive, free access to the latest recruiting tools, from information on hiring strategies to job market trends, and much more.