Unveiling Monster's Vision for the Future of Job Search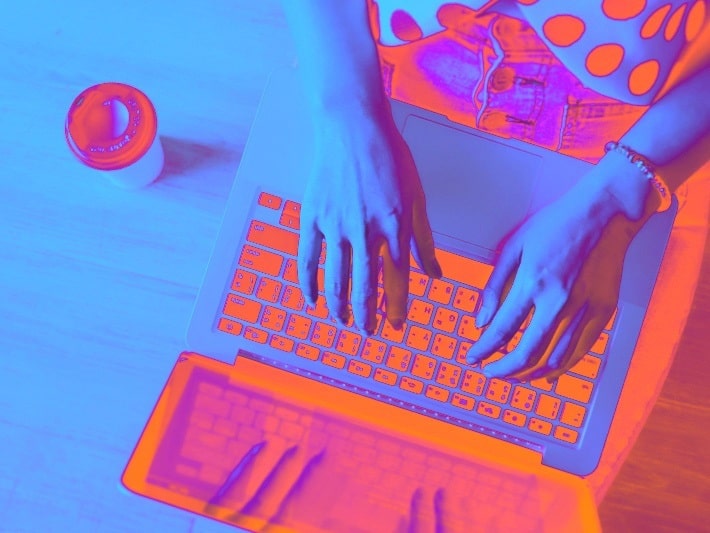 By: Chris Cho, Chief Product Officer, Monster
This might sound controversial, considering what I do for a living: Job search today just isn't working as well as it should. 
It's failing on a number of fronts, most fundamentally by leaving jobs on the table—while people remain jobless.  Despite the lowest unemployment rate in years, we have a near-record 6 million job openings, according to the Bureau of Labor Statistics. Some of the most in-demand jobs in our economy (think transportation and nursing) go unfilled due to talent shortages. Meanwhile, other occupations (e.g. coal miners or newspaper editors) face a surplus of talent. 
Also, the process takes too long. Even in occupations where supply and demand are more aligned, filling a position can take weeks or months. These vacancies cost businesses billions in revenue.
The job matching process is broken—and we need to fix it.
Since joining Monster from TMP Worldwide, I've had time to evaluate the landscape. I've concluded that, across our industry, the job search process offered today is a one-dimensional, transactional, and commoditized experience. It discounts the people involved. And that's what this is about, right? People.
It's time to envision a new experience that begins at the intersection of personal brand, occupational brand, and recruiter brand. By focusing on those three experiences, we can change the entire industry from something that is transactional to something that is transformational.
The next-gen job search should be more of a conscious, eyes-wide-open discovery process, where candidates, employers, and recruiters learn about each other. It should tap data and technology to connect people more directly to relevant opportunities and reduce existing gaps.  Most of all, it should bring humanity back to the process.
Monster created online job search way back when and, as we approach our 25th anniversary, we're once again in a position to break the mold. See for yourself how we plan to help seekers, recruiters, and companies present better versions of themselves. 
We'll help seekers become better versions of themselves. 
Today, across online job boards, job seekers' only method to find opportunities is a keyword search function.  Should they find something they like, they submit a resume into what is often called "the black hole." 
Hopefully that resume is loaded with the keywords the recruiter has plugged into the applicant tracking system to filter candidates. If not, the candidate is out of luck—since the only available means to position himself as the right candidate for the job is with a one-page collection of bullet points and action verbs. 
That model fails candidates and recruiters alike.
It puts an onus on the job seeker to conform to technology and it gives recruiters a limited view of the seeker's true aspirations and capabilities. The resume documents who the candidate was, but not what she is capable of becoming. It doesn't answer the most important question of all—how she'd fit culturally into the organization. And most jobs are won and lost on chemistry. 
What if a job site could provide job seekers with better matches without even having to search? 
This kind of telepathy is not as futuristic as it seems. E-commerce sites already deliver personalized shopping experiences and recommendations based on previous purchases. Why not the same in job search? Let's remove unnecessary steps and get you, the recruiter, more quality applies. 
And let's help candidates expand their personal brands in a way that will be meaningful to them and useful for recruiters. The resume is a stake in the ground—and we're already helping our seekers improve it using AI with our free resume review—but we're intent on enabling them to differentiate themselves and show how they're right for the job. You, as the recruiter, will be able to leverage this data to find more appropriate candidates, creating a rich, symbiotic experience. 
We'll help companies become better versions of themselves.
For employers, finding talent used to be as easy as placing a job ad on sites like Monster and on your company's career page. That model no longer suits today's savvy job seekers. 
Millennials are hungry for more information. Monster's ongoing post-apply survey showed that 53 percent of candidates review company websites and 34 percent read company reviews on sites like kununu.com. These job seekers want to know what it's like to work at a company, and they're not finding it in the typical job description. 
What if employers could create true, multi-dimensional portraits of what it's like to work at their company?
A recent Monster/Workforce Magazine survey found that 59 percent of employers are investing in their employer brand. Corporations now understand that in order to attract the best talent, they need to stand out. So, they've created career sites with compelling value propositions and beautiful content. 
Those messages shouldn't be constrained to just your career site. Employer branding should be experiential, multi-dimensional, portable, and ubiquitous. It should be everywhere: in elevators, bus stops by the office, social media, and emails to your pipeline. And, yes, on job boards and job ads. 
There should also be consistent, powerful messaging that speaks directly to the potential candidate. We're working on ways to do just that—to give hiring managers and recruiters the tools to speak directly to their audience. This next-level communication will deliver incredible response rates and R.O.I. 
We'll help recruiters become better versions of themselves.
As a recruiter, you've got positions to fill—yet with more technology at your fingertips than ever, the main tool at your disposal is still a job ad, which needs to be matched with a resume. 
The process, despite technology, is relatively primitive. Potentially valuable candidates are lost in the shuffle of applicant tracking systems, while great candidates find jobs elsewhere. There's little information available to recruiters to help move a candidate from interested to hired. 
No wonder it takes weeks to fill a job.
Wouldn't it be great if you knew more about a candidate's qualifications upfront, how qualified they were, and how to win them over?
Monster will give recruiters the signals they need to analyze huge volumes of candidates via a new metric called "quality of candidate"—a pre-cursor to "quality of hire"—something most recruiters should benefit from.
Rather than vetting nameless, faceless resumes, recruiters will also have access to richer candidate profiles, using powerful AI to match these "resumes" to your job, as well as a trove of data to better understand the candidate's priorities.  
So, that's our vision for the future—our north star.  We're hard at work here at Monster on new and updated products that we think will change job search as we know it.
That's where we're headed, and I can't wait to see you there.
Chris Cho is a top-performing entrepreneurial technologist and visionary leader with a distinguished career in Recruiting and HR software. 
In dual executive and hands-on roles, his achievements include commercial success by way of product innovation and technology transformation in Recruiting, Human Resources, and E-Commerce.