Using co-ops and internships to boost your employer brand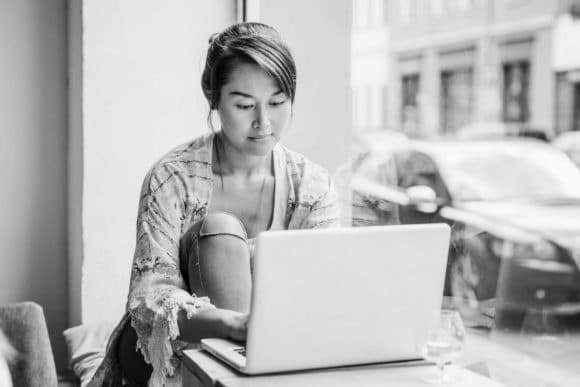 More and more companies are participating in co-op and internship programs to seed their talent pipeline. The hope is that, with some nurturing, graduate and undergraduate students who participate in these programs will grow into tomorrow's full-time employees.
But a well-run co-op or internship program can do more than provide you with future hires; it can also have an impact on your company brand. Here are some ideas to ensure that your organization's program contributes positively to your employer branding.
Co-op, internship defined
While some organizations use these terms interchangeably, they aren't technically the same thing. A co-op usually refers to a full-time, paid position with a company over the course of a semester, and students typically don't take classes at the same time. An internship often takes place during the summer, or on a part-time basis during the semester, and may be paid or unpaid, depending on the employer.
Provide a meaningful experience
The first step to improving your company brand through your co-op or internship program is to offer your participants a meaningful experience. "When a student has a great experience with their co-op employer, you'd be hard pressed to find a more powerful evangelist!" says Chad Barker, Communications and Marketing Specialist for the Office of Professional Practice at Purdue University.
To do this effectively, employers are creating internship experiences that align with their company brand. Fueled by input from actual participants, these programs are evolving into more enriching experiences that create actual brand ambassadors.
"Our internship program is designed to provide undergraduate and graduate students an opportunity to experience what it's like to work in professional services by giving them roles similar to those of a full-time campus hire," notes Scott McQuillan, who is a senior manager and tax recruiting leader at Deloitte. "Not giving interns an experience that gives them an idea of what it's like to work at the company full-time can damage the overall brand."
Leveraging social media to build your employment brand
Before social media, many organizations would reprimand employees for publicly sharing their thoughts if they weren't in PR. Now, companies realize that workers are freely sharing all aspects of their lives through social media channels, and that could work in the company's favor.
Social platforms like Yelp actually encourage interns to post about their intern experience. Deloitte takes their internship engagement a step further. They've created a social media platform that interns use during their conferences at Deloitte University. Interns can then post about their experiences on Instagram, Twitter, and Facebook.
Similarly, some colleges have internal boards where students are posting reviews of their co-op experiences for the benefit of other students. Positive reviews can help build a stronger employment brand, while less than favorable reviews can be damaging. Check in with your college co-op or intern representative to see how your employer brand is faring among their college students. Monitor the situation and make adjustments accordingly.
Encourage co-op students and interns to socialize in person
In this social media age, it's easy to overlook the value of socializing in person. In fact, for many college students, the face-to-face social interactions of co-op and internship programs are just as important as the actual work itself.
Interns who attend conferences at Deloitte University have plenty of time for socializing and meeting other interns and Deloitte employees from across the country. Similarly, Keri Vadala, Manager of College Relations at Kronos Incorporated, stresses the importance of networking and social giving. "We provide our interns and co-op students with opportunities to network, give back to the community and attend social events so they can get to know one another. They are encouraged to attend all social events that are open to full-time employees."
Giving intern and co-op students opportunities to network and socialize makes them feel as if they are already full-time employees, improving their overall experience with your company.
Stay in touch with former intern and co-op students
Companies are also recognizing the value of staying connected with co-op students and internship participants throughout the school year and beyond. Some even implement ambassador programs where co-op students or interns actively help to promote the company brand on campus.
Purdue University students typically co-op with the same employer throughout their three or five co-op sessions. This allows students to take on more responsibility as they move through the co-op experience. It also provides companies with an opportunity to continue to engage the students they are invested in.
"During campus visits for recruiting trips, we lean on previous interns for brand building," says Michael Stoppelman, Senior Vice President of Engineering for Yelp. "We encourage them to host informal events where recruiters aren't present and they can have even more direct conversations about their time at Yelp. We call these folks Intern Emissaries." Yelp also hosts intern alumni dinners. "Whether they're returning to Yelp or pursuing other opportunities, this helps us stay connected and keeps Yelp on their radar screens."
While you may not be able to convert every co-op student or intern into a full-time hire, even those students who don't return can help with boosting your brand and recruiting others. Remain available to help former interns as they navigate through their careers and ask for referrals and introductions to people they think might be a good fit for your company.
Build your brand with better recruiting
Whether you're hiring through co-op and internship programs, or recruiting from scratch, choosing candidates who will thrive at your company is important for building and maintaining your brand. Make better hiring decisions by signing up for Monster Hiring Solutions where you'll receive expert recruiting advice, the latest hiring trends, and more.