What is an Employer Value Proposition and Why Do You Need One?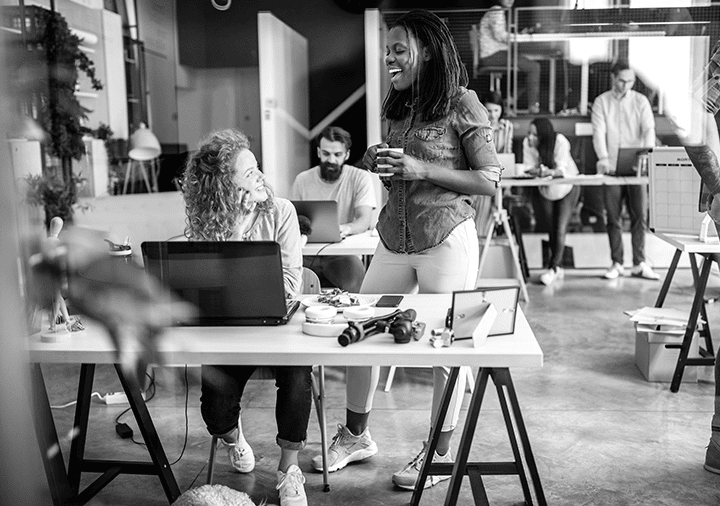 Before you even think about creating an employer brand strategy, you've got to start with the foundation: your employer value proposition (EVP).
So just what is an employer value proposition and what role does it play in recruitment? A company's EVP essentially answers the question: "Why should I (a candidate) work for you?"
Communicating the value, recognition, and rewards that job seekers gain from working for your company is critical to competing for talent, retaining top performers, and differentiating yourself from your competitors. But it also helps make sure you're attracting the right fit. Hiring top performers is great, but what do you do if they don't fit in? Onboarding and training people has a cost, in time, money, and effort.
In that sense, an effective employer value proposition should answer the potential candidate's questions: "What's in it for me?" and "Is it for me?"
Being able to give potential candidates tangible answers to these questions ensures that your targeted demographic gets an employee experience like no other. A great place to work delivers on employee aspirations and provides them with benefits and perks they can't refuse. This can be everything from a cool office space and gym membership to leadership opportunities and meaningful projects.
Your employer value proposition acts as a talent magnet and a filter
An EVP is your promise, as an employer, of what you will give to your employees in return for their time, loyalty, and productivity. It's often a bold, compelling yet genuine statement that defines you. It acts as a filter and a magnet, getting the right people to apply.
Your unique EVP message needs to be real and authentic, and reflect what your organization is living every day: "It's the guiding force, the soul, and essence of your employer brand," says Fanta Selman, Senior Manager of Client Service Solutions at Monster.
Think of it as an entire candidate journey map—defining the employee experience that is proudly promoted on your company website, internal communications, job descriptions, and in all interaction with potential candidates, from interviewing to onboarding and beyond, Selman says.
Boost business and the bottom line
 Research by Gartner reports that effectively delivering an EVP attracts 20% more candidates, can increase new hire commitment by 29%, and reduce annual employee turnover by as much as 69%.
"In today's crowded and noisy new world of work, your candidates are being bombarded with information," says Jason Kipps, Managing Director at global research firm Universum. "You may only have about 15 seconds to cut through the noise and attract them to your open positions. Make sure you are starting that conversation off with what they are most interested in."
Simply focusing on your culture and internal reality or your reputation and history is not a winning proposition, says Kipps. "While this may be unique and important for your candidates to be aware of, there are likely other aspects of the employment opportunities you offer that are far more important to your candidates."
Identify your unique attributes
Don't guess what your most attractive attributes are; get research so you know, Kipps stresses. "If you were launching a new beverage, your marketing team would have extensive research on your consumers, how to package your product and what color the can should be." So, why would you assume what your employees like about their job instead of consulting them directly? Start the conversation with your top employees: Why did they join? Why do they stay?
Good recruitment marketers ensure they have research available to inform them on how to package their employment opportunities the same way a marketer would when launching a consumer offering, says Kipps. "Guessing is far more expensive than paying to get it right, and research will produce a much better ROI."
A powerful EVP is critical to carving out a positive employer brand reputation by communicating the unique offerings that make you special as an employer. Aligning your employer brand communication and employee experience builds brand consistency and wins talent, Kipps adds.
Set candidate expectations
Lynette Estrada, VP of Global Talent Acquisition and Employer Branding at UiPath, a global software company, says that their EVP statement allows them to clearly communicate who they are and also helps in setting expectations with candidates. "It's key to attracting the right candidates to your company, especially from a culture and values fit perspective."
Estrada says their EVP aims to let job seekers know that "we are a place where curious minds come together to change the future of work. Where we learn from our mistakes. And where new ways of thinking build the path to a better world."
Be authentic and find a good balance between what is true today and what you aspire to become, Estrada suggests. What you say needs to be consistent with what you do within the company—"not having this consistency will only deter people from applying."
Understand your target audience
Building or revamping an EVP doesn't have to be difficult if you take the time to understand who your ideal candidate is and do a deep dive into your core strengths. "The employee voice is the most important thing and that means getting feedback from people already doing the job," says Selman.
Find out what employees appreciate about working at your company and get input from leaders too. Besides, you need to know what competitors are proposing, she says.
Ask your team members, agrees Estrada. "Make sure that you are living up to your brochure! It won't suffice to talk about your values just during onboarding, instead find ways to weave your value prop throughout all stages of your employee lifecycle."
Employer Value Proposition: Examples and Components
Using research and data as your foundation, you should clearly communicate what makes your organization an awesome place to work. But always stay authentic. Here are some employer value proposition examples and the key components job seekers like to know about:
Your compensation package, including financial rewards and benefits
Clear advancement and professional growth opportunities
What's the work environment like? Is it dynamic? Creative? Do you provide flexibility in the workplace? How's the work-life balance?
Talk about team relationships and leadership support
What is your vision and strategy when it comes to diversity, inclusion, and belonging?
Promote unique employee experiences
Today's top talent are looking beyond a company's corporate social responsibility and history, says Kipps, so – IF they apply to your reality – consider giving voice to current employees, talking about:
How does your company help them embrace new technologies?
How is your leadership inspiring them?
What do they like about your products and services?
And so forth
Once you've defined your employees' experiences, you can create an EVP statement and ensure it's being effectively communicated in the hiring process and promoted through the right internal and external channels. You'll reap the rewards.
Strong EVPs not only promote employee engagement, advocacy, and retention, says Kipps, but impact business results by linking talent attraction, engagement, and performance. "They reduce time to hire, turnover, cost per hire, and increase brand confidence and engagement, and the ability to solve important business challenges with the right high-performing talent in the right positions."
Get creative
In the race to attract great employees, taking control of your employer value proposition is crucial. Want to learn more? Contact one of our employer brand specialists at Monster Strategic Talent Solutions to see how we can help establish your employer value proposition, give your career site and audit and more.