Handling Performance Issues With Grace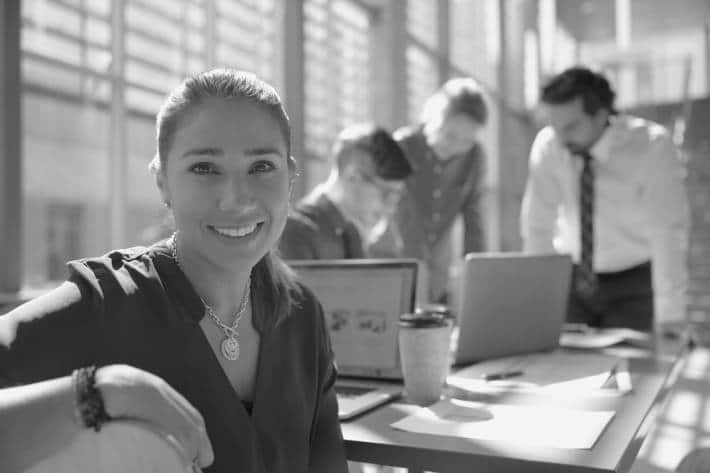 You really enjoy Fred's company, and he seemed like the perfect fit for your workplace. In fact, he really hit the ground running when he started last year. But his productivity has slowed to a trickle, and he seems disengaged or maybe even bored. Problem is, you've been noticing this for weeks but every time he stops by your office, you pretend like everything's just fine.
Time for a reality check: You're the manager, so declines in team productivity reflect poorly on you. Plus, you're not doing Fred any favors. The success of his career depends on improving his skills and performance; as his manager, you owe him some honest feedback.
Whatever the cause of a given performance issue, it's up to the manager to notice and make strategic moves to remedy the problem. It doesn't need to be a negative interaction, as long as you learn how to handle performance issues with grace and respect.
Identifying the Root of the Problem
Fred has completed only half of the week's scheduled reports, and it's already Thursday afternoon. The problem is low productivity, but why? Is he confused about your expectations? It could be something relatively simple, but you need to get to the bottom of it as soon as possible.
Workplace performance issues, and their possible root causes, generally include the following (as outlined by the University of Minnesota's office of human resources):
Low Productivity or Late Completion – Make sure you've been clear about the requirements and expectations of the job. Workers could use help prioritizing assignments, honing their efficiency, or better understanding the work. They also may be leaving work too early, starting too late, taking excessive breaks, browsing the internet too much, or just procrastinating.
Poor Quality of Work – Maybe they're being just as productive as their peers but failing to meet your standards. This could manifest itself in errors, inaccuracies, or client dissatisfaction. Maybe simply slowing down will help them get up to speed. It helps to have examples of the level of quality you expect and be able to point out exactly where their efforts are falling short.
Resistance to Change – Today's workforce needs to be agile and receptive to change; those who resist change only hold their companies back. Some employees may need a gentle nudge when transitioning to new methods or systems, but you have to also be firm.
Inappropriate Behaviors – The right attitude is so important to a harmonious workplace that you want to address and snuff out inappropriate behaviors right away. Poor cooperation, failure to follow instructions, or just plain hostility to co-workers shouldn't be tolerated. These types of performance issues often lead to termination, but sometimes they can be corrected before that.
Destructive Interpersonal Relations – Even your top producers can cause companywide performance issues if they bully their co-workers, engage in passive-aggressive behavior, sabotage the work of their peers, or hurt morale generally. Sometimes they just need to be made aware of how their relationships with co-workers are impacting the team.
Negative Physical Behaviors – Drug or alcohol use off the job could spill over into the workday and negatively impact performance. And, depending on the type of work, it may not be appropriate to eat, drink, or smoke cigarettes on the job. Poor personal hygiene also can hurt performance in positions that rely on human connections, such as sales.
Encouraging Clear and Open Communication
Regardless of the particular performance issue you're dealing with, make sure you regularly communicate with your staff and inform them that your door's always open. Clear communication solves most problems. Maybe one of your employees is slipping into a deep depression after the death of a loved one, causing their productivity to crater. Or perhaps there's a rumor going around the office that you haven't had the chance to defuse.
Of course, encouraging open communication means you have to take action and speak up as soon as possible when someone's performance is slipping. Always be fair, speak with them in private, and give them the tools they need to succeed.
Fixing Performance Issues
The worker with the performance issue ultimately needs to make the necessary adjustments themselves, but it's up to the manager to make the first move. Generally, these are divided into non-disciplinary steps and disciplinary action. The type and severity of the problem will help guide you.
Non-disciplinary steps include reminders of what's expected and a fact-based summary of what you're observing from them. Don't be negative and don't lob insults or opinions, as these won't help your worker make the necessary adjustments. You might include a plan of action, perhaps with a deadline for when you'd like to see measurable improvements. This is easier if you already have an effective performance evaluation process in place.
Willful failure to follow instructions, disruptive behavior, or other negative behaviors may lead directly to disciplinary action. Even if you've decided you need to fire someone, it's always best to have a record of corrective actions so that everyone's clear about how it got to that point. But discipline doesn't have to be a prelude to a termination. Someone could slip up, badly, just once and then turn out to be your best employee.
Tired of Performance Issues? Adjust Your Hiring Strategy With Monster's Help
Being able to identify high performers and keep them around is a full-time effort. The key is to have sound recruitment and retention strategies — and that's where we can help. At Monster, we're in touch with businesses like yours every day and understand what it takes to put together a strong team. Even better, we can help you find it. Stay connected with us and you'll get free access to expert recruitment and retention insights to help you develop a team that truly performs.