For small businesses hit hard by Covid-19, the thought of reopening probably brings much-needed hope and a sense of relief. But before doing anything, you need a solid small business COVID-19 reopening plan. You may have had to cut back or ramp up staff, change protocols and procedures, move to a virtual platform, or close down all together. You might have gotten a Paycheck Protection Program loan or found a new income stream. In the same way, how you re-open will vary based on your industry and location. Here are some of the things you need to think about before re-opening, and a look at how three small businesses are getting ready.
Staffing considerations
If you had to lay off or furlough workers it's crucial that you understand the law and keep careful records, says Maura Shenker, director of Temple University's Small Business Development Center. "If you offer employees to come back to work and they say no, the business owner is required to report that to the unemployment agency." As such, don't just call your employees back – send an email and follow up with a certified letter so everything is in writing, she recommends. If you have a PPP loan, everything needs to be documented carefully as well in order to meet loan forgiveness, says Shenker.
An emphasis on customer service
When it comes time to open back up to the public, customer perceptions are so important, says Shenker. For example, you may need to think about a new operating schedule that can accommodate your entire client base, marking social distancing spacing on the floors, limiting the number of people via an online reservation system, etc. And you need to publicize what you're doing. "You don't want your customers to get frustrated and angry with you," says Shenker. "The more you can show the customer (and communicate to them) that you're going above and beyond to keep them safe and give a great experience, the better off."
New practices and protocols
Adhering to state and local laws as well as CDC and OSHA guidance is more important than ever, but you should also think about your particular business so you can tailor your practices in a way that makes sense. Shenker says that it could mean a retail store might open in the morning for vulnerable population, close from 2 – 4 p.m. for cleaning, and then offer evening hours for people leaving work.
Face-covering rules may also put the onus on the store to enforce. Does that mean you may have to hire a security person? Perhaps.
Small Business Spotlight:
Leeza Hoyt: President, The Hoyt Organization, Inc.
A Los Angeles-based public relations agency with 10 employees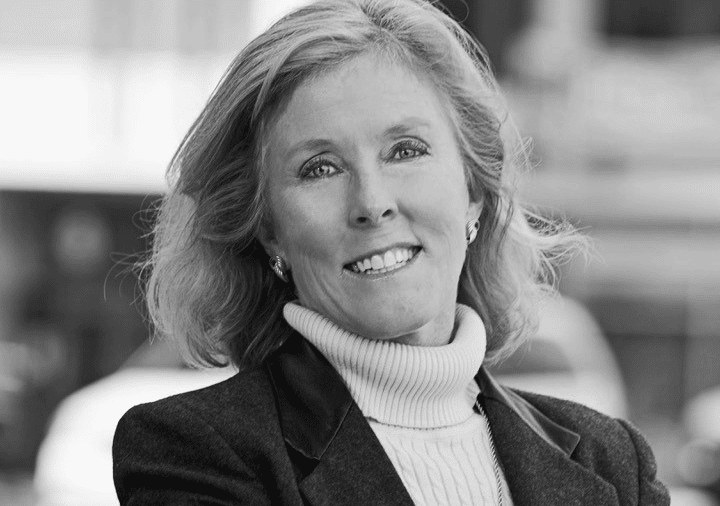 The Covid-19 Effect
The team was able to keep on working virtually and we leaned on our technology to make sure we were all connected appropriately. We even hired an outside consultant last week, and she started today. Yes, it was unusual, but it's become usual in today's world. We interviewed over Zoom, and the process went very smoothly.  Our new hire has already started, and she hit the ground running. I have no problem hiring people this way.
The Reopen Plan
California currently has no specific date for offices to reopen, but it's anticipated to happen in late May or early June. Our open date will also most likely coincide with that of the major tenant in our building since we are in their corporate headquarters.
We are evaluating some of our policies, one of which is our 'work remotely' policy. While we already had one in place, the criteria to enjoy this privilege were pretty stringent. Seeing how smoothly operations went during this mandatory "shelter-in-place" period, we are now considering expanding guidelines to allow more employees this opportunity, since we have seen working from home can provide a work-life balance crucial to retaining employees.
We are lucky because our office workstations are already six feet apart, so we will not be changing our office set-up.
As an employer, I find health screenings to be an invasion of privacy and, given HIPAA's strict guidelines, may even be illegal.
We are already wiping down the office (door handles, computer keyboards, phone, kitchen, work surface areas, etc.) twice a day. We also plan on contacting our building management to find out what measures they'll be taking once the building is reopened since they manage the cleaning. I know that everyone will continue to be vigilant after we return.
Small Business Spotlight:
David Foster: Co-Owner/Barber, High Point Barbershop
Two locations in Richmond, VA with 23 employees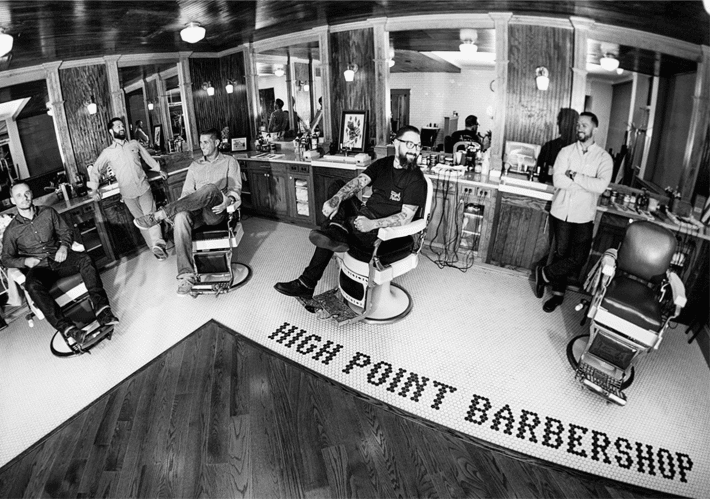 The Covid-19 Effect
We elected to close our shop on March 17th, several days before the Executive Order from the Governor. We decided to retain 100% of our staff on payroll to ensure they could maintain their standard of living and, most importantly, have access to healthcare. We applied immediately for the Paycheck Protection Program through our local bank, and were fortunate to receive help through that program.
We offered gift cards and merchandise for purchase online. We designed a shirt that was made available to preorder during the shutdown. Using social media as our main driver, we were able to sell over 350 shirts in one week. The show of support we received, not only from our community, but nationwide, was truly a blessing.
The Reopen Plan
We are fully prepared to reopen on May 15th from a logistical standpoint.
Fortunately for us, cleaning, disinfecting,and proper sanitation are imperative in our industry. Our focus will be to enhance what we already do daily, and take extra measures to keep our clients safe by monitoring social distance standards in our waiting area, sanitizing all common areas frequently, and minimizing touch points for clients. We will also stagger appointments to avoid a backup of clients waiting to check out. We will encourage "cashless" payments, credit cards for service and electronic payment services such as Venmo/CashApp/Paypal for tips.
Our shops are set up with enough spacing to adhere to guidelines. Our staff will be wearing masks and we will be requiring all clients to wear masks as well.
We will be conducting daily health screenings for our entire staff, using touch-less thermometers to monitor for fevers, and a basic questionnaire about Covid symptoms. We may implement temperature checks for our clients as well.
Small Business Spotlight:
Benjamin P. Michaelson, Esq.: Principal & Managing Partner, Zangari Cohn
Law firm with three offices in Connecticut and Rhode Island employing 20 attorneys and 8 support staff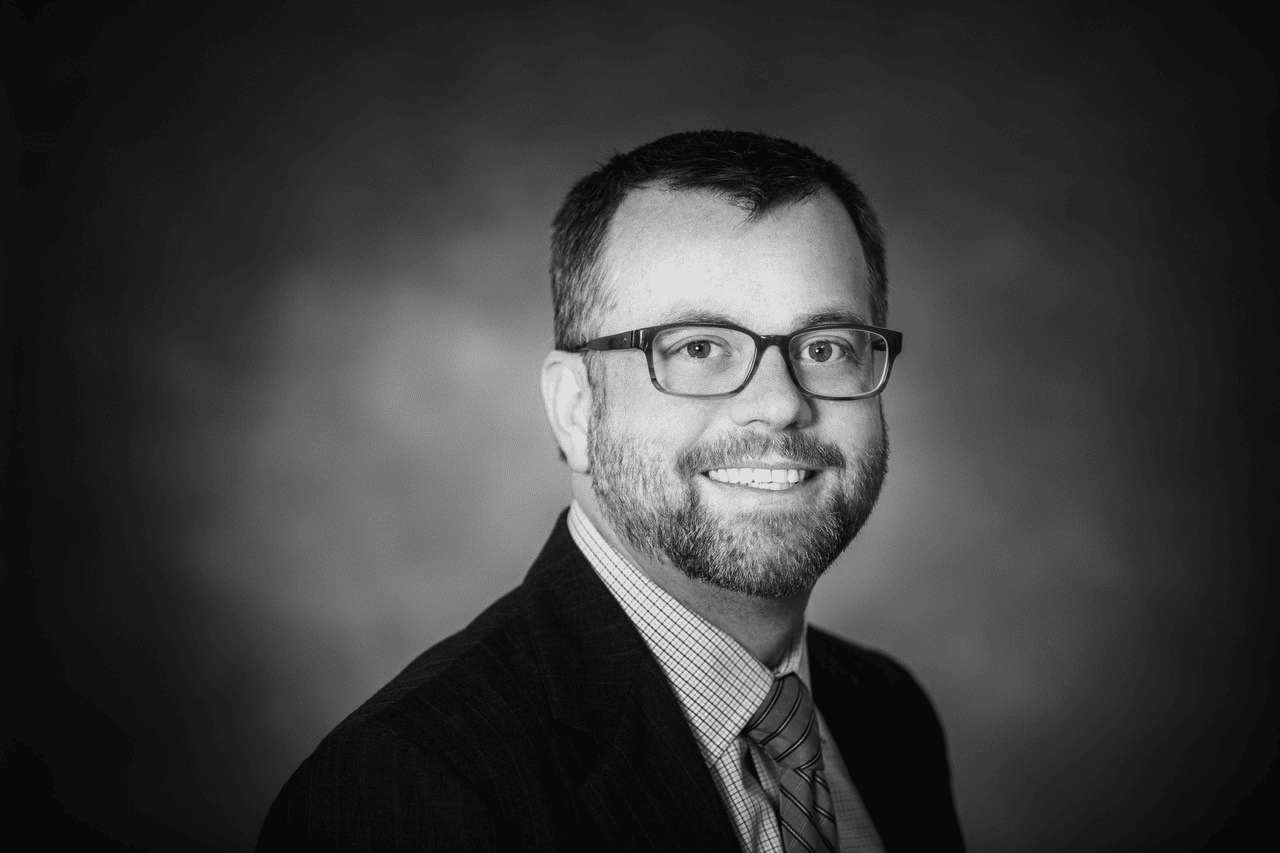 The Covid-19 Effect
Before the COVID-19 pandemic, the office had a constant flow of traffic. It would not be unusual to have depositions, trust and estate plan executions, and real estate or business closings happening regularly. Many of these meetings need to be held in person for reasons for legal compliance.
Since legal services were deemed an "essential service" in Connecticut early in the State's response to the pandemic, we were not initially required to adapt our work habits, and our office layout lent itself well to social distancing while at work.
Since we use cloud-based computing and telecommunication systems that allow us to work remotely, once the decision was made, most attorneys and paralegals were working remotely within a few hours. For the most part, we have been able to continue to provide services in the same way as we always had – except in cases where the laws and regulations could not keep up as quickly and would require trusts, wills and real estate matters to be completed in person.
We did take a PPP loan. It has been very helpful to us and has allowed us to make very minimal staffing changes. With courts shut down, half of the firm faced significant workflow issues. We also have a strong labor practice where we represent municipalities in negotiations with their applicable labor unions (teachers, police, etc.) – as one can imagine, those negotiations, which are always in person (or at least had been), came to a screeching halt.
The Reopen Plan
Governor Lamont in Connecticut has set a target May 20 date to start to reopen. However, that directive also recommends that those that can, remain in a remote work environment. Therefore, we'll keep working remotely, coming into the office solely for certain matters that require in-person meetings such as some estate plan and real estate closing matters.
We are taking an active role in helping our clients shore up their reopening plans to include matters such as workplace safety, employment law compliance and even taking on more office space which would allow staff to work in a more socially distant method.
Prior to the pandemic, we had begun the process of standardizing desks, monitors, laptops, and docking stations to allow our staff to more efficiently use the various office spaces between the three locations. That has come to a complete stop. Unfortunately, the days of using a "hot desk" that is shared by multiple people on any given day or week are long behind us.
For now, we will maintain a larger office footprint than previously expected to allow for personal spaces, even if that means offices will sit vacant more than we would like.
As for health screenings, with a strong employment law practice group at the firm, we've had "healthy but energetic discussions" regarding the duty to provide a safe work environment and the duty to maintain employee privacy. There are a lot of interesting nuances to consider when implementing return to work protocols that hundreds of years' worth of statutory and case law have never really addressed. We are still working through that process ourselves.
Is your small business ready to hire?
Monster has great options to help you re-open — and at a great price point. Learn mor about what we can offer you, including ways you can post your next job for free.