Create a Great Work Environment: DaVita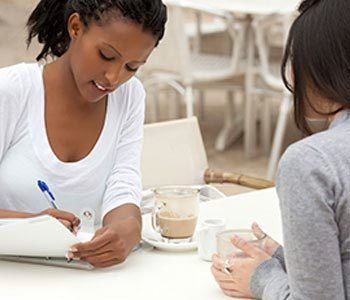 The past year has been challenging for the economy and for business overall. Despite the downturn, some companies have managed to maintain a positive work environment with innovative, low-cost or free programs.
DaVita is one example of this in the healthcare field.
DaVita is a leading provider of dialysis services in the United States for those diagnosed with chronic kidney failure. Tony Blake is DaVita's Director of Recruiting and HRIS.
Monster: Amidst this year's economic challenges, how has your company managed to maintain employee performance and satisfaction?
Tony Blake: For starters, very open communication from senior management about the current state of our company and industry. Also, great clarity and focus on the most important initiatives to our patients and our business.
As one example, we have "Voice of the Village" calls hosted by our CEO/Mayor that have 4,000 teammates listening in, where anyone can ask a question. In addition, anywhere a VP travels, he/she hosts "Town Halls" with those local teammates. The overriding principle is that we operate as a "Village" — which means we are a community first and a company second. Great communities have great communication.
Monster: Have employee recognition programs played a role?
Blake: Absolutely! Teammate recognition programs are "baked in" to our Village culture. Core Value awards, Shining Star Caregivers, "We Are Here" awards for perfect attendance, Paradise Awards (vacation allowances for winning managers), "Walls of Fame" at every DaVita location, scholarship programs for children and grandchildren of teammates. The list goes on and on. Our recognition programs even extend to our partners — including our doctors, through programs like "Thanks, Doc!"
Monster: Do you have any recommendations on how to initiate employee satisfaction and recognition programs on a limited budget?
Blake: First of all, I would ask my employees for their ideas, either informally or by forming focus groups — they will probably say "give us time off!" Within our Village culture, we do a lot of things in our neighborhoods — we have impromptu parties all the time.
But, there are a limitless number of things you can do practically for free. This is a great opportunity for creativity, keeping in mind the culture of your organization. If you're not creative, then do some web research to get ideas. For example, The American Cancer Society reduced employee turnover from over 37% to 2% on a $3,000 budget. There are plenty of stories on the Web to learn from.
Monster: Are there ways to build camaraderie when times get tough?
Blake: You've heard the tagline for Wrangler? "Real. Comfortable. Jeans." How about "Open. Honest. Communication." I once worked in a company that filed for bankruptcy. It was one of the greatest experiences of my career. Our CEO communicated four key goals and everyone got aligned around these objectives. It was wonderful to have everyone "rowing the boat in the same direction." The key is having leadership that can rally the troops around a shared vision.
Monster: Do you plan to maintain any new initiatives even after the economy recovers?
Blake: We will continue the new retention programs that have been put in place over the last year. But fundamentally, we will just keep building upon, and honoring, our Village culture. It is constantly evolving and growing, and has been successful for ten years. We call it "The First DaVita Decade."
Monster: Do you have any other recommendations for maintaining a great work environment in a downturn?
Blake: In addition to leaders living that "open, honest, communication" mantra, it is essential for leaders to maintain a positive attitude. No excuses. Leaders have to set a positive tone.
————————————-
About the Company
DaVita is a leading provider of dialysis services in the United States for those diagnosed with chronic kidney failure, a condition also known as chronic kidney disease (CKD.) DaVita has over 1,500 outpatient dialysis facilities and acute units in over 700 hospitals in 43 states and the District of Columbia, serving approximately 115,000 patients.
About the author
Tony Blake has been with DaVita for over three years, the fourth recruiting department turnaround of his career. He enjoys teaching at ERE, SHRM and HCI events. Tony is a certified Senior Professional in Human Resources (SPHR).